The story is a familiar one. An individual has an idea for a product. They submit the product idea to companies, but none of the companies are interested it. The individual is puzzled because this product would be a sure-fire success. In addition, the individual does not know what else to do to generate interest from companies.
Several reasons can explain a company's lack of interest in a product. One reason is that accepting product proposals from individuals can be risky. Many companies develop their own products, which could be similar to the product proposal of an individual. A company wants to avoid the situation where it would have to prove its own knowledge and ownership of a product idea prior to receiving the same or a similar idea from an individual. For this reason, a company may not review the product idea or would only review it on the company's own terms. The company terms may not be favorable to the person submitting the idea. A second reason for a company's lack of interest is that the submitted idea may be inconsistent with or unrelated to the types of products that the company currently produces. A third reason for a company's lack of interest is that the company just does not like the idea. Even though a company may choose not to pursue a submitted idea, their decision is not an indication of the commercial viability or potential commercial success of the idea.
I will conduct a free webinar on May 24th titled "Presenting Your Idea to a Company. This 30 minute webinar will cover issues related to identifying companies that may be appropriate for partnering with someone to commercialize that person's idea. The webinar will also discuss factors that a company would consider when deciding whether or not to work with an individual.
http://darcellwalker.com/Webinar_Registration.html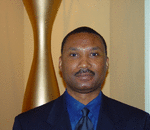 Posted By: Darcell Walker
Friday, May 18th 2012 at 4:12PM
You can also
click here to view all posts by this author...