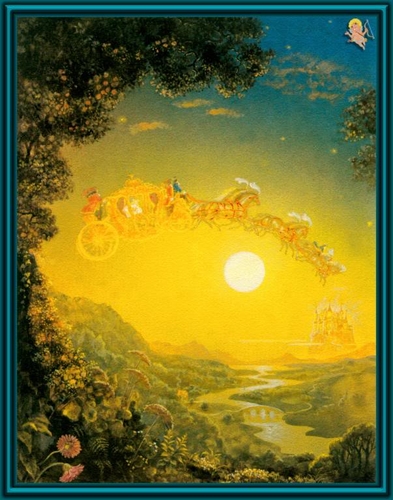 And they lived happily ever after. Wouldn't writing your story's ending be so much simpler if all good fiction had to end this way? Predictable, but easy. Boring, but easy. But the truth is there are no hard and fast ways to bring it to an end, only that you give the reader what they came for: a sound, well-written story. There are some general rules to follow. I'm sure I have not addressed them all but indulge me as I point out a few.
Wrap up all loose ends.
This is probably the most obvious, but necessary to mention. Remember to resolve all of the plots you've put out there. It's Anton Chekhov's familiar "gun in the room" metaphor. The Russian playwright suggested if you show a loaded gun in the first act, you'd certainly better use it in a later act. If your characters' issues aren't important enough to resolve maybe they shouldn't be in the story at all. This is not to say that every issue should have a tidy, neat, everything-worked-out-great type resolution, but least tell us what the character did about it, even if it is nothing at all.
Don't rush the ending.
In the beginning we are excited about this shiny new story. The middle is the meat, the stuff that we love to write. It's where most of the drama, emotional scenes and action take place. Sometimes after trudging through the middle section of our novel; working through character development, subplots, parallel plots and the like, we approach the end of the story and we are emotionally and physically spent. Now we may just want the story to end. But look at it from your readers' point of view; they have vested time and emotional energy in these "people" you call characters. Don't get to the end of the cliff and dive off. Pace your ending, allow your reader to be fully engaged and emerged until the last page is read.
Allow the story to end naturally.
Now maybe you want to shock your audience, give them an unexpected thrill. For instance, the question has been: Will she marry this tall, dark and handsome stranger? Suddenly you reveal at the end of your story that the tall, dark, handsome stranger that your protagonist has been in love with is really a woman. Shocker? Yep. Contrived? Absolutely. Now, if at certain points in the story your handsome dude kept alluding to the fact that he had some surgeries he couldn't talk about or the protagonist notices that people are always commenting that he looks like someone they know, well, that would be different. In other words, endings should follow the natural progression of a story. Plots thicken; they build, towards an expected or an unexpected end.
Once you've told the story stop writing. This is the other end of the spectrum. You've resolved the story's problems. There it is. But you keep writing and writing, rehashing the issues. Or you explain to the reader what they should have learned. Unless your novel is going to be used as an enhancement for Sunday school lessons, avoid the blatant moral teachings. Trust that your reader will be able to decide good or bad or right or wrong on their own. If your story is well-written, messages will speak for themselves.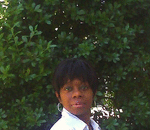 Posted By: Dee Graham
Wednesday, April 10th 2013 at 11:05PM
You can also
click here to view all posts by this author...