​Readers and other authors often wonder where writers get their inspiration to do what they do. It can come from any number of sources like education, family history, peer groups, admiration of others, contests, etc. That inspiration can manifest into idea generation, plotting dynamics, character profiles, thematic discoveries, etc. Just such a moment occurred in the writing of my police procedural/suspense novel, Kremlin Tide.
Amongst the book's villains, I envisioned a large gathering of organized crime members in a restaurant. Next, I narrowed the focus of the scene down to the main principals who were opposing threats: Nikita Cherinko of the Russian Organizatsiya and Joey "The Cobra" Cobratti of the La Cosa Nostra or the Italian Mafia. With the environment and principals in place, I heard the voice of ring announcer Michael Buffer when he says prior to his pre-fight introductions, "Let's get ready to rumble!" I wanted the scene to play out with the chance of a hail of gunfire and the subsequent carnage but decided on a more interesting tactic of utilizing verbal bullets instead. "Sticks and stones may break my bones, but words will never hurt me." Remember that old adage? They can and they do so that's not entirely true. The Bible admonishes people to watch their words. To address the point of this post, my inspiration soared when I thought of a pair of extraordinarily accomplished actors in films, movies, cinema, take your pick, that still work today. The names? Al Pacino and Robert DeNiro. The film? Heat.
If you recall the story, Al Pacino's character, Lt. Vincent Hanna, is in hot pursuit of a group of burglary professionals, chief of which is Robert DeNiro's character, Neil McCauley. Sad to say, they didn't have a plethora of scenes together. Boo! (See Righteous Kill to dull the pain. No hate here Michael Mann.) However, the two of them in the diner scene...That's it. Pacino v. DeNiro, Hanna v. McCauley...Cherinko v. Cobratti. The subtext laid bare for interpretation, the on-the-nose dialogue that leaves no doubt of meaning, the feeling out by a pair at odds with one another like the first round of a boxing match. Those verbal bullets.
What a blast to write the ominous and inevitable clash between the Russian Organizatsiya and La Cosa Nostra. Oh yeah, Atlanta's X-Men Homicide Squad makes the criminals feel their presence too. Ouch. With that in mind, here's the scene, not in its entirety, but enough to highlight that inspiration.
"Get you somethin'?" Joey asked.
"Nyet. Who are you?" Nikita asked back.
"Joey Cobratti."
Nikita raised eyebrows on that. Sergei and rest of associates shared surprise. About to feed himself forkful of fish, Boris stopped in mid fork lift. Nikita smiled.
"Joseph 'The Cobra' Cobratti?"
"That's right. And you?"
"Nikita Cherinko."
Joey led the Italians exhibitin' of shock and awe. He watched Little Tony suckin' down some spinach leaves with the Caesar Dressing droolin' down his mouth and chin. Joey glanced first at Vito whose eyes narrowed and then to Jimmy who rubbed his jaw. Joey remembered the name, though he never conducted any business with the man. Every transaction with the Russians over there cost some type of kickback of exorbitant interest. Similar to LCN's extortion racket around the world, but that didn't make it any easier to swallow. Salvatore added his flavor to the informational mix.
"Federovsky Crime Family out of Moscow."
"Okay. We have heard each other. You called us. Why?"
"You should be askin' how we found you."
Nikita viewed the Italians especially Joey. "How you found us no more different than how we found you. Need I mention your home address, cars in garage...how many Armani suits you have?"
Joey stopped his spoon's swirlin' the French Vanilla coffee. He already knew these bloodsuckas knew where he lived. This Eurotrash bragged he got access anytime he wanted and that rubbed him the wrong—he held his peace right there! Later, Sallie.
"What, you can't satisfy your woman, so you gotta sneak peeks into my house to see how a real man makes his woman sing soprano, comrade?"
Salvatore cleared his throat and tapped his leg against Joey's beneath the table.
​
Nikita didn't appreciate that and restrained an angry Sergei under tablecloth when he squeezed his knee.
"What meeting about, Cobra?"
"I think you and me has somethin' in common."
"What is?"
"Love."
Nikita chuckled. Little Tony and Boris continued to stuff their faces, but the others retained caution about themselves and surrounding customers.
"You want walk through tulips, rose garden with Nikita? Love? What about?"
He shrugged. "Many things. Money, power, control, empire, enterprise, family."
Nikita's hands summoned a 'go on'.
"Women."
That stuck him like a crooked Irish flatfoot he killed with a switchblade in the throat back in '79 no matter how subtle Mr. Kremlin tried to play it, Joey thought. Now, why it stuck him was a mystery. But he aimed to find out. His boys, in particular Vito and that hare trigger of his, were at the ready. This wasn't the place, but just in case...
"Were you ever in love?"
"Everything you mentioned before. But I loved my mother more. Little else."
Joey and Salvatore sipped their coffees. Sergei drained his water and refilled it. When he looked up, Salvatore's vision locked on him. The nervousness was instant for Sergei.
"Ah, mamma mia. Women yes, but, the love of a single, solitary woman. A girlfriend or a wife, know what I mean?"
"Someone to grow old with? Once. How old can one grow in business we share?"
"I plan on livin' a long time, comrade."
"As do I."
"So, what happened?"
"She had change of heart. Religion. God, Jesus."
Joey was incredulous. "You let God and Jesus beat your time with your woman? No wonder you're peepin' in windows."
"You are not religious man? I thought Italians Catholic."
"Not all, you know?" He shook his head, "Religion. I go to church every so often with my significant other. But, you lost the love of your life to God? Humph. That ticks me off and it happened to you."
"To each his own saying goes. God can have her. As long as He leaves me alone."
Nikita sipped water; Joey drank more coffee. Cherinko's Organizatsiya Eurotrash remained on alert, but his boys too. Cherinko blinked. Joey laughed aloud.
"What is funny?"
"This I think I understand about you and me. We'll protect our families and our businesses from anyone or anythin' even God if he so much as parts a hair on our heads."
"We agree. But, why am I here? You still no tell."
"The problem to me? West versus East."
"Interesting. How so?"
"See, many people love America. Everyone wants to come to these distant shores and start a new life. My own parents and grandparents emigrated from Sicily. Anyway, the U. S. is the greatest country on the earth with the exception of Italy."
"Always heard you charming, Cobra. I think Mother Russia greatest country. But, we both biased. Go on."
"See, as good as it is in the East, it's better in the West. But, that causes jealousy, envy, anger, rage. Each side does things in different ways, but in the end both want the same things leadin' to a successful life." He leaned in further to Nikita. "The problem is...the problem is when both sides want the same thing...and each side does whatever it takes to stop the other from gettin' it. Change of heart or not. Capiche, comrade criminal?"
Nikita simmered and leaned toward Joey too. "Essence of conflict. Khrushchev once said Mother Russia would bury West. Not enough means then. My associates and I now do. Italy part of West like America. When we encounter problem...my associates and I bury it. You live American dream. Well, fellow comrade criminal, my associates and I came to America to steal it. And we are doing just that."
Joey waited several beats with eyes never leavin' Nikita. He failed to understand the verbal warnin', so he had somethin' else guaranteed to get the message across.
"Here we're two businessmen livin' and, okay if want to say it like that, stealin' the American dream, about to quarrel over a change of heart? Walk away, Mr. Cherinko. The Cold War's over, you know? Let's not start another one between you and me. Oh yeah, ah, we're known to bury our problems as well."
"We both members New World Criminal Order. I thank your President Reagan and my President Gorbachev ending Cold War. Business never been better for you and me. But make no mistake and this fact and truth that will never change from now until last breaths: FBI crippled you and you grow weaker every year. We know no such pain or weakness. We grow every day and here to stay. And nothing will ever stop us. Long live the hammer and the sickle. Good evening, Mr. Cobratti. I am sure we see each other again."
"Yeah. Sooner than later if you didn't get the message I assure you."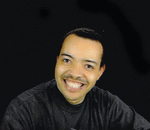 Posted By: Cortez Law III
Friday, February 26th 2016 at 5:37PM
You can also
click here to view all posts by this author...