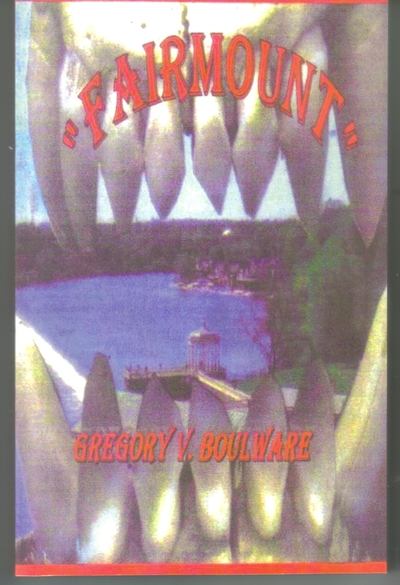 /*
~The Bears of "Fairmount!"~
By
Gregory V. Boulware, Esq.
"What in the hell kind of animal are we dealing with?" The swat team commander reported to commissioner Talis. "We've found a blood trail leading back from the roadway down to the river's edge. All that we found was a couple of fingers, a pool of blood, very large animal paw-prints, and crushed shrubbery!"
https://gvb1210mine.wordpress.com/2015/12/...
The Bear of 'Fairmount,' the Bear in 'Valley-Green,' and the Bear in 'PikeCreek!' Is this a warning, premonition, vision, intuition, coincidence, absordity, or simply an unexplained mystery?
Could this be; a Wild Bear Roaming in the City of Philadelphia; a premonition of what is to be? Is it possible that the novel "FAIRMOUNT" was correct in it's prediction? This story is aligned with what has happened in this (conceived in 2011) 2013 published book by 'Gregory V. Boulware!'
Black Bear On The Loose In Fairmount Park
http://philadelphia.cbslocal.com/2016/05/1...
"A fisherman down stream from Valley Green Inn was shocked to see a black bear lumbering through the woods."
"Bigger than a person is what the fisherman told me, so it looks like it's either fully mature or almost mature, we're not sure of the s*x whether it's male or female, we know that it's probably pursuing food pretty far outside of its food range, but beyond that we don't know where it's from!"
The possibility is real - it could and has happened!
View the no-cost read at 'Wordpress.com, the 'Connect Platform,' 'Twitter,' 'GoodReads,' and/or 'The BookMarketing Network!'
Ref:
~ "Valley Green's Elusive Black Bear" ~
http://blackauthorsconnect.com/cgi-bin/blo...
*/
Twitter Tags:
#Premonition #Warning #Danger #Elusive #Possibilities #Wildlife #Claws #Fangs #TheCity #ThePark #Reggatta #Boating #TheRiver #EastRiverDrive #WestRiverDrive #EastFalls #TheSchuylkillRiver #Philadelphia #IndieBooks #IndieAuthor #CreateSpace #Amazon #Bears #Grizzly #Kodiak #Yukon #BrownandBlackBears #TheZoo #ThePhiladelphiaZoo #WestPhilly #NorhtPhilly #SouthPhilly #Roxborough #Manayunk #Germantown #EastOakLane #WestOakLane #ChestnutHill #Andorra #onWURD #Phillycom #WPVI #CBS #KYW #Delaware #PikeCreek #Fairmount #NewCastle #BearSightings #Boulware #Polymath #Erudite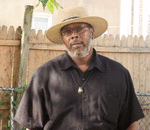 Posted By: Gregory V. Boulware, Esq.
Thursday, May 19th 2016 at 3:55PM
You can also
click here to view all posts by this author...