HOT OFF THE PRESS!
Please enjoy this week's LOPnewsmag with Former First Lady Michelle Obama surprising students at school for IWD;
EDTrust CEO/Pres. Dr. John King, Jr. responds to H.R. 57 Failing in the HOR;
Learn How Your Rep. Voted on this ESSA Bill Which Adversely Effects Student With Disabilities;
USDE Celebrates Middle Schools, and more;
OSER Seeks Your Input;
FAFSA News and ALERT!;
MDDDC News on CoP and Lifecourse Event;
Catholic Education News From Atlanta, GA, Archbishop Wilton D. Gregory on Archbishop's Banquet, ATL Spelling Bee, Raul Escarpio Sharing EasterSeal's Film Contest News;
The Amazing Conference Reminder From Archbishop Gregory;
Agnes' Blog on Continuing Advocacy Studies; and
NATION-AT-A-GLANCE WITH THE NEW DNC DEPUTY, REP. KEITH ELLISON!
It's all inside to read and learn more HERE!:
http://data.axmag.com/…/20…/U133391_F427965/FLASH/index.html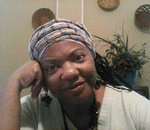 Posted By: agnes levine
Friday, March 10th 2017 at 9:18PM
You can also
click here to view all posts by this author...