IT'S HERE! IT'S HERE!
Please enjoy this week's LOPnewsmag as our 44th President invites you to share about Community Inspiration;
Mrs. Michelle Obama Invites Education Facilities to Join her in Hosting A College Sign-Up Day Event;
EDTrust CEO/Preident shares articles on "Marshalling Power of Schools" and "Family and School Partnership;
OSER Seeks Your Comment on PAIR, CAP & Special Education;
MDDDC Shares New Funding Opportunities;
ARI's Dr. Edelson Raising Awareness on Autism;
Military Child Education Council Raises Awarness;
ATL Archbishop Wilton D. Gregory Announces Winner of Award;
Mr. Raul Escarpio Share Articles on "What Is Number Sense?" and "Undocumented Immigrants;"
ATL Archdiocese Eucharistic Conference for Middle School Track;
Agnes' Video Blog from Archives - NAMI Walk
Nation-At-A-Glance Featuring Senator Amy Klobuchar and much more inside.
*** REENIEKIDZ HANG-OUT NEWS INSIDE ****
Please read, learn more, and share the information in your family, neighborhood, community and with your Faith Leader!
JUST CLICK:
http://tinyurl.com/kdhdk2q
How do you like the new look? LOP is growing....!!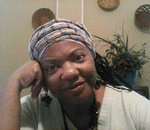 Posted By: agnes levine
Monday, April 3rd 2017 at 8:03AM
You can also
click here to view all posts by this author...