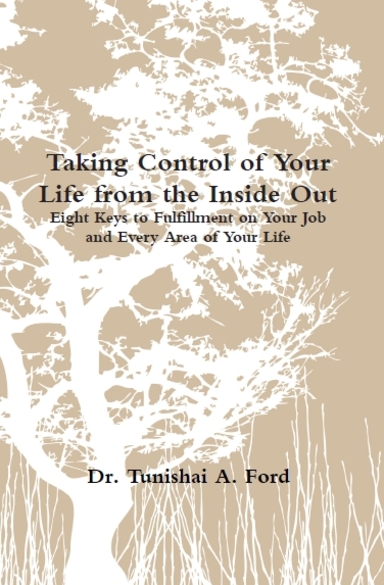 "Taking Control of Your Life from the Inside Out: Eight Keys to Fulfillment on Your Job and Every Area of Your Life" is a book that explains the correlation between success in your personal life and your job performance. Dr. Tunishai Ford shares what she has learned through every ordeal she ever experienced and successfully came through; eight very valuable lessons outlined in her book.
Dr. Ford starts out giving the reader suggestions in her first key to "Free Yourself from Toxic Relationships". She explains that we need to understand the decisions we make are not just affecting us, but our loved ones as well; so is being involved in wrong relationships. No one wants to be alone, but it's not emotionally healthy to be miserable with the people we have in our lives. So she suggests that we must first acknowledge that you are in a toxic relationship, make a commitment to work on personal issues, surround yourself with people who "celebrate you", respect and love yourself: and then take some time to be alone and get to know "YOU". Her second key helps the reader to "Forgive Yourself and Let Go of the Past". Tunishai explains that anger and forgiveness are emotions that can be consuming and overwhelming to manage; they can damage a person's relationship with family, friends and colleagues. This emotional sickness can hinder every area of your life. It is important to forgive and let go of the past because it can cause discomfort, sickness and disease. "Put Yourself in a Position for Change to Take Place—Realize Your Potential" is the third key which teaches that sometimes we must literally remove ourselves from situations and/or people who hinder us from being our best. This can be a life changing decision, but if you cannot pick up and move then the change has to start within and she gives suggestions that will achieve inward changes.
If you're interested in learning about the last five keys, purchase Dr. Tunishai Ford's book, "Taking Control of Your Life from the Inside Out: Eight Keys to Fulfillment on Your Job and Every Area of Your Life" on
www.lulu.com
or
www.amazon.com.
Dr. Ford is also available to do complete workshops on this topic.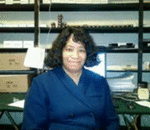 Posted By: Antoinette Coleman
Monday, May 8th 2017 at 9:05PM
You can also
click here to view all posts by this author...