FOR IMMEDIATE RELEASE FROM VOLUNTEERS OF AMERICA!
Mother's Life, We're There
While mothers represent pillars of love and support, we must never forget that often mothers need to be cared for, too. We see this at every level of service we offer at Volunteers of America. Many of our programs for low-income families focus on supporting single mothers with young children who need affordable housing, child care and other help. We know that housing forms the foundation for a successful life. By providing a safe and stable home, we help mothers to focus more time and attention on the care of their children.
Our programs for incarcerated women focus specifically on the relationship between these women and their children. We know that ending the cycle of intergenerational poverty depends in large part on maintaining and strengthening this bond between mother and child and ensuring that family connections don't break down. Not only do children need care while their mothers are incarcerated, but the women need to know that they have a loving, nurturing household waiting for them once they return home. Volunteers of America is a leader nationally for innovative programs that strengthen whole communities by making sure that families affected by maternal incarceration don't fall apart.
For older women, Volunteers of America is one of the leading providers of affordable housing and assisted living for low-income elderly people. After a lifetime spent caring for others, many women unfortunately find themselves alone without the resources available to provide for their own care.
And sometimes, in times of crisis or extreme stress, mothers need additional help to overcome the emotional and spiritual strain created by caregiving. Sometimes caregivers are left with feelings of guilt that they could have done more, especially after being faced with life or death situations … a feeling now identified as "moral injury." Volunteers of America is now in the process of expanding our services to those suffering from moral injuries, including mothers, veterans of war and many others, and identifying innovative ways to integrate moral injury therapy into many of our existing services.
At every stage of a mother's life, we're there to make sure she received the same level of care and support that she provides to her own loved ones. For more information about the ways Volunteers of America serves mothers, their children and families, please visit
www.voa.org/children-youth-and-families.
Thank you,
Mike King
President/CEO
**********************
For seniors, maintaining independence is very important. At Volunteers of America, we provide housing for seniors who want to live independent lifestyles where they can thrive and age in place. Our senior residents deserve the quality of life that they desire and our commitment to service-enriched housing offers them just that.
**********************
About Our Affordable Housing Volunteers of America has understood the power of housing as a foundation for life since its beginnings in 1896. And since those early days, Volunteers of America has grown into one of the largest and most effective nonprofit housing organizations in the nation. In its 2015 ranking, Affordable Housing Finance Magazine ranked Volunteers of America as the largest nonprofit affordable housing owner in the country in terms of total units owned.Our network of affordable housing facilities now includes 484 properties in 40 states and Puerto Rico and our nationwide portfolio has grown to 19,426 affordable housing units and includes large urban complexes, small rural developments, elderly housing, multifamily housing and housing for those with disabilities. We house more than 25,000 people each year.Additionally, we are also a national leader in providing care and housing for seniors. In the United States today, we are one of the largest nonprofit providers of affordable senior housing and we are a leading nonprofit provider of skilled nursing care and assisted living for seniors. With a comprehensive continuum of housing services, we respond to the varied needs of individuals and families—from sheltering those without homes to assisting first-time home-buyers.Providing a safe, stable place for seniors, families and those with special needs to live -
Read and see more videos at:
https://www.voa.org/housing#sthash.H0jDm1RK.dpuf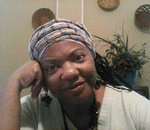 Posted By: agnes levine
Monday, June 12th 2017 at 2:49PM
You can also
click here to view all posts by this author...