FOR IMMEDIATE RELEASE FROM AARP!
New budget proposal also would slash health research funding
En español | The Trump administration today released a federal budget proposal that would cut more than a trillion dollars over 10 years from Medicaid, the nation's largest source of health care coverage, which provides a lifeline for children and adults with disabilities and low-income seniors. Under the president's proposal, Medicaid (http://blog.aarp.org/…/the-american-health-care-act-makes-…/) would face a $600 billion decrease. That's in addition to the more than $800 billion cut in the American Health Care Act (AHCA) passed this month by the House of Representatives.
The budget, released while President Trump was in the East on his first foreign trip as president, also would shrink funding for the National Institutes of Health (NIH), the Centers for Disease Control and Prevention (CDC), the Children's Health Insurance Program (CHIP), Social Security disability, environmental protection, and housing and transportation assistance.
At the urging of the president's daughter Ivanka Trump, the budget proposes spending $25 billion over the next 10 years on paid parental leave, a new initiative.
Members of both parties in the House and the Senate have strongly opposed trimming Medicaid in the past.
Many of the other cuts also face strong bipartisan opposition on Capitol Hill. For example, Rep. Tom Cole (R-Okla.), chairman of the House Appropriations Subcommittee on Labor, Health and Human Services, Education and Related Agencies, has sharply criticized the cuts earmarked for the NIH and CDC.
White House Budget Director Mick Mulvaney reiterated the administration's view that the AHCA does not go far enough on Medicaid. "We go another half a step further and ratchet down some of the growth rates that are assumed into AHCA," he said in a call with reporters on Monday.
During today's press briefing, Mulvaney said that "we're no longer going to measure compassion by the number of programs or the number of people on those programs, but by the number of people we help get off of those programs."
AARP staked out a strong position against the president's budget.
AARP "opposes the budget proposed today because it explicitly harms the very people we are counting on the President to protect," said AARP Executive Vice President Nancy LeaMond in a statement. "Today's budget proposes to cut Social Security benefits, as well as funding for critical health, hunger, housing and transportation assistance to low and middle income seniors. The budget sends a powerful message to older Americans and their families that their health and financial security is at risk."
AARP sounded a positive note on the administration's parental leave initiative. "We do want to acknowledge the Administration's paid leave proposal," LeaMond said. "Although it must be improved so that it addresses the workplace needs of family caregivers, we hope that it leads to a national conversation about ways to support family caregivers in the workplace."
Read the full article HERE!:
http://www.aarp.org/…/aarp-reacts-president-trump-budget-fd…
***********************
Trump plantea un gran recorte a Medicaid
La nueva propuesta presupuestaria recortaría, además, los fondos para investigaciones relacionados con la salud.
La administración de Trump publicó una propuesta de presupuesto federal que recortaría durante los próximos 10 años más de un billón de dólares de Medicaid, la mayor fuente de cobertura de seguro de salud del país, que proporciona sustento vital a niños y adultos con discapacidades y a adultos mayores con ingresos bajos. Con la propuesta del presidente, Medicaid enfrentaría un recorte de $600,000 millones. Eso es además del recorte de más de $800,000 millones que incluye la American Health Care Act (AHCA), que aprobó la Cámara de Representantes este mes.
El presupuesto —publicado mientras el presidente Trump se encontraba en el Medio Oriente en su primer viaje al exterior como presidente— también recortaría fondos de los Institutos Nacionales de la Salud (NIH), los Centros para el Control y la Prevención de Enfermedades (CDC), el Programa de Seguro Médico para Niños (CHIP), los beneficios por discapacidad del Seguro Social, la protección ambiental, y la asistencia de vivienda y transporte.
Por iniciativa de Ivanka Trump, la hija del presidente, el presupuesto propone gastar $25,000 millones durante la próxima década en licencia remunerada por maternidad y paternidad, una nueva propuesta.
En el pasado, miembros de ambos partidos en la Cámara y el Senado se opusieron rotundamente a los recortes de Medicaid.
La mayoría de otros recortes también enfrenta fuerte oposición proveniente de ambos partidos en el Capitolio. Por ejemplo, el representante Tom Cole (republicano por el estado de Oklahoma), presidente del Subcomité de Trabajo, Salud y Servicios Humanos, Educación y Agencias Relacionadas del Comité de Asignaciones de la Cámara, ha criticado duramente los recortes destinados a los NIH y los CDC.
Mick Mulvaney, director de presupuesto de la Casa Blanca, reiteró el punto de vista de la Administración de que la AHCA no hace lo suficiente cuando se trata de Medicaid. "Vamos medio paso más allá y disminuimos algunas de las tasas de crecimiento que se incluyen en la AHCA", dijo durante una reciente llamada con periodistas.
En rueda de prensa, Mulvaney dijo: "ya no vamos a medir la compasión por el número de programas o el número de personas en esos programas, sino por el número de personas que ayudamos a salirse de esos programas".
AARP expresó su fuerte oposición al presupuesto del presidente.
Click HERE!:
http://www.aarp.org/…/donald-trump-recorte-presupuesto-medi…
***********************
Taboos, Be Gone!
Remember When 'Cannabis' Was a No-No?
Marijuana
We've come a long way, baby! Adults who grew up sneaking tokes are now open about their smokes, and as marijuana becomes more acceptable (and legal!), parents and their grown offspring are lighting up together. Smoke sensitive? Now you can vape, drink, eat or even use a CBD (cannbidial)-laced lotion. Puff the magic dragon would be jealous.
Read more HERE!:
http://www.aarp.org/…/i…/info-2017/ageist-taboos-photo.html…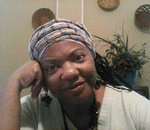 Posted By: agnes levine
Monday, June 12th 2017 at 4:05PM
You can also
click here to view all posts by this author...