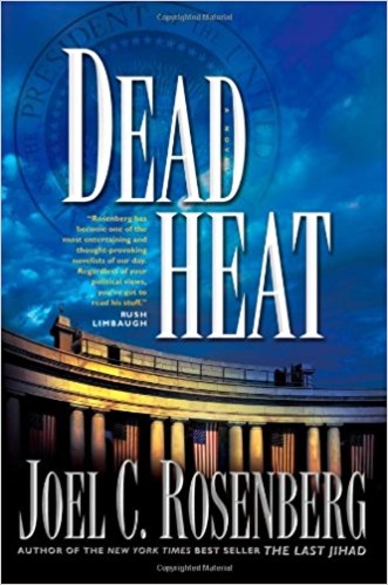 Whew! Joel C. Rosenberg's political thriller, Dead Heat, shakes, rattles and rolls the world of the book and the reader, who invests time in its harrowing events.
Book #5 in The Last Jihad Series, I'm behind in reading about the terrifying tales of the Earth's last days before Armageddon in the first four novels. After a brief buildup, Rosenberg jumps right in with the United States under nuclear attack from an undisclosed enemy that decimate several American cities. In his Author's Note, Rosenberg writes:"I pray to God the novel you hold in your hands never comes true. Certainly not as written." Rosenberg further writes that he didn't have a vision and that Dead Heat is a work of fiction; he makes it all up. Over the years, he's seen as a bit of a prophet. Who could argue? The man knows his Bible, he has geopolitical connections and has his imagination.
I didn't give away much. Just look at the present global tensions. That's Dead Heat in an infancy state. Then when I get to know the people in their predicaments, Rosenberg flips the script on me. Reading Dead Heat reminds me of attempts to arrange deck chairs on the Titanic. People understand this. Dead Heat's story line will come one way or another. I'm a Christian and I know enough Bible that the book rings true. Beyond a thrilling narrative, I admonish everyone to get your heart right with the Lord God Almighty before you have to face the scenarios in Dead Heat. This book haunts you.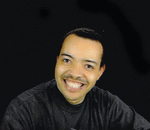 Posted By: Cortez Law III
Monday, June 12th 2017 at 6:12PM
You can also
click here to view all posts by this author...