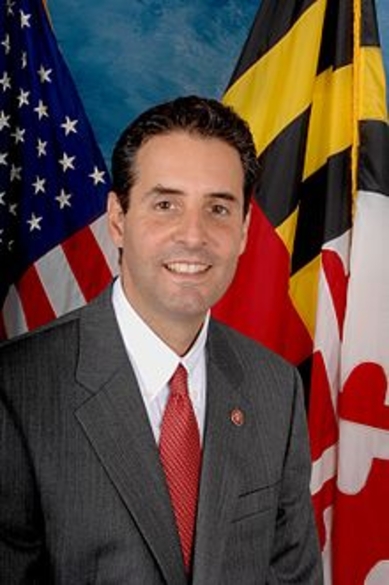 FOR IMMEDIATE RELEASE FROM CONGRESSMAN JOHN P. SARBANES!
I know that many Marylanders are deeply concerned by the Trump administration's unprecedented conflicts of interest and ethical violations. As chair of the Democracy Reform Task Force, I am keenly focused on this issue, and I am committed to holding President Trump accountable.
With that said, I thought you might be interested in a few recent developments and efforts undertaken by the Democracy Reform Task Force (https://it1.cwnls.com/…).
•Highlighting President Trump's Failure to "Drain the Swamp": At the 100-day mark of President Trump's first term in office, the Democracy Reform Task Force unveiled a new report, "100 Ways in 100 Days: How the Trump Administration Has Flooded the Swamp in Washington." The report illustrates the numerous and unprecedented ways in which the Trump Administration - after only 100 days in office - has tested the extreme limits of ethics laws and standards put in place to prevent public corruption, improve government transparency and encourage accountability among elected officials.
•Revealing Trump's Policy of Ignoring Congressional Democrats: For months, the Democracy Reform Task Force has been tracking letters sent to the Trump Administration that have received no response, fearing that a 'gag-order' had been implemented by President Trump. Now we know definitively that President Trump and his Administration have adopted a policy that expressly undermines the authority of duly elected Representatives of the people to conduct basic oversight of the Executive Branch.
◦See here for a list of unanswered House letters from January 23 through March 17, 2017.
◦See here for a list of unanswered House letters from March 2017.
◦See here for a list of unanswered House letters from April 2017.
◦See here for a list of unanswered letters from May 2017.
•Suing President Trump for Violating the U.S. Constitution: I joined nearly 200 Members of Congress in filing a federal lawsuit against President Donald Trump for violating one of the Constitution's key anti-corruption provisions: the Foreign Emoluments Clause. The emoluments clause prohibits the President from accepting foreign payments or gifts without seeking and receiving approval from Congress.
•Disclosing President Trump's "Secret Ethics Waivers": In order to bypass his own Executive Order on government ethics, President Trump issued a bevy of "secret waivers" to many former lobbyists and other well-connected insiders, allowing them to work inside the Trump administration. For months, President Trump refused follow established norms and precedent which dictates that such waivers should be made public. As chair of the Democracy Reform Task Force, I joined the chorus of Americans who successfully pressed the Trump Administration to disclose these ethics waivers. In the coming weeks, the Task Force will press the Trump Administration for continued compliance and clarity as to why numerous former lobbyists-turned-Trump-appointees were not granted ethics waivers, despite troubling conflicts of interest.
•Calling Out President Trump's Shadow Advisors: Since assuming office, President Trump has appointed many individuals to unofficial and unaccountable positions in the White House. Among these "special advisors" is Carl Ichan, a billionaire investor with numerous conflicts of interest - including his large stake in the oil refining business. Mr. Ichan can turn a significant profit by encouraging our government to change its stance on the Renewable Fuel Standard (RFS). Along with my Democratic colleagues on the House Energy and Commerce Committee, I sent a letter to Environmental Protection Agency (EPA) Administrator Scott Pruitt, asking him to detail what policies and procedures the EPA has in place to prevent Mr. Ichan, from influencing the agency's position on the RFS for personal financial gain.
•Closing a Political Conflict-of-Interest Loophole: I joined Congressman Ted Deutch (D-FL) and Senator Sheldon Whitehouse (D-RI) to introduce the Conflicts from Political Fundraising Act. The bill would require Presidential nominees to disclose significant political contributions or solicitations to the Office of Government Ethics, closing a glaring loophole in the appointment vetting process for high ranking government officials (https://it1.cwnls.com/…).
As we continue to expose the daily deluge of conflicts of interest and ethical lapses by President Trump and his administration, I remain more determined than ever to fight for transparent and accountable government and to advance positive reforms that return us to a government of, by and for the people.
Visit:
https://sarbanes.house.gov/issu…/democracy-reform-task-force
Sincerely,
John P. Sarbanes
Maryland's Third Congressional District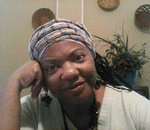 Posted By: agnes levine
Thursday, June 29th 2017 at 4:42PM
You can also
click here to view all posts by this author...