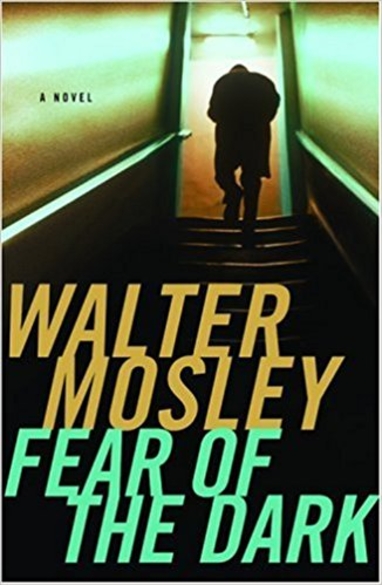 Walter Mosley's Fear of the Dark follows Fear Itself main characters, Fearless Jones, and Paris Minton. As in the prior book, Paris Minton remains the point-of-view character. What I like best about this book is Minton's interior monolog. I love his insights about life, women, Fearless and his brushes with danger. In relation to a confrontation with a white man who he believes misplaces his anger, Minton opines: "There he was working with someone who had committed all kinds of crimes and all he could think about was that he hadn't come into work. He was a fool in baseball stripes, nameless in my mind but as American as the hot dog." Here's another one about Van 'Killer' Cleave, "…the living legend of Watts." "…Van Cleave was as oblivious to danger as was Fearless, but on top of that he was flamboyant and dangerous—just the kind of man our dark manhood needed to maintain our dignity."
As usual, Mosley paints Los Angeles in all its racially charged tension in the 1950s. Paris' ne'er-do-well cousin, Ulysses S. Grant IV, who most refer to as Useless, sets the story in motion. Seems Useless gets himself in too deep with a series of blackmail schemes that involve some rich and not-so-rich black and white folks by stealing tens of thousands of dollars. Numerous pursuers want their money back and will kill to get it.
What a cast of characters! Mad Anthony, Tiny Bobchek, Hector LaTiara, Albert Rive, Milo Sweet, Jerry Twist, and Van 'Killer' Cleave. Mosley didn't shortchange the ladies either with Auntie Three Hearts, Jessa Brown, Nadine Grant, Mona, Loretta Kuroko, Angel Allmont, and Mum. From sugar and spice and everything nice to pistol packing and motive tracking. Minton and Jones have their work cut out for themselves in this character labyrinth.
Entertaining and never boring, Fear of the Dark isn't a deep mystery tale, but take the journey with Paris Minton and Fearless Jones. Rated R for violence and language.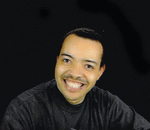 Posted By: Cortez Law III
Thursday, July 6th 2017 at 6:11PM
You can also
click here to view all posts by this author...