Worth Dying For, Lee Childís 15th novel to feature Jack Reacher, finds our knight-errant among the residents of Nebraska during winter. The residents find themselves hostages of the Duncan family. They control all the commerce in the area and the locals are afraid of them, why? Enter Jack Reacher doing what he usually does after hitch-hiking rides to various places around the country: Finding trouble.
As he acquaints himself with the locals, the 'phone tree' slowly informs him that the Duncans make their money via their transportation business of the local produce. They've got a monopoly that forces all farms to work through them. However, to Reacher, something else is afoot and this rubs our hero the wrong way.
As the story unfolds, Duncan and more unsavory types from Las Vegas that represent La Cosa Nostra and Middle Eastern interests await delivery of a shipment from Canada. Seems Reacher might interfere with the shipment's arrival and that's not going to happen. Now, this brings out the six-foot-five two-hundred and fifty-pound avengerís tools of the trade. Letís just say, those tools of the trade donít only include the usual guns and body blows. By the way, you'll 'hear' bodies do all sorts of things when Reacher meets the bad guys. Also, it seems the Duncanís have their own thugs in former Nebraska Cornhusker football players. While not good enough to make the National Football League (NFL), they're just perfect for enforcing the will of the Duncans through intimidation and body sizes bigger than even Jack Reacher.
Reacher provides the townspeople with a blueprint of courage and the pages burn like the story finale. I suppose someone in the world resembles a Jack Reacher. I donít know if thatís smart, but don't find yourself in their crosshairs.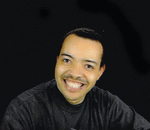 Posted By: Cortez Law III
Monday, July 10th 2017 at 6:17PM
You can also
click here to view all posts by this author...