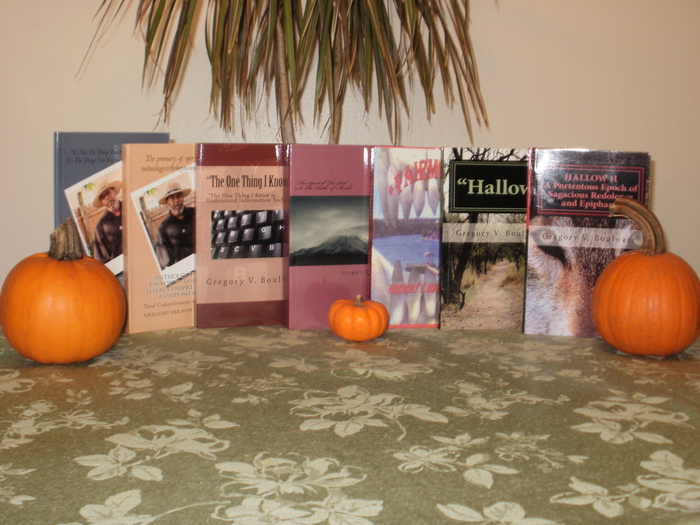 /*
"The Fall of Light"
By
Gregory V. Boulware, Esq.
http://blackauthorsconnect.com/cgi-bin/blog.cgi?blog_id=327765&cid=10
Chapter 3: "Where Is Everybody?"
Every house on Walnut Lane was demolished. Our place was no exception. However, the house didn't collapse into the cellar. The windows of the basement suggeste that we could get in via that window or the back door. All of the rubble from the collapsed buildings seemed to fall outward into the street and surroundings, not inward onto themselves.
If we could get in and recover as much of the essentials needed, the better. Food and water was at the top of the list. We could see that there was no way to gain entry into the kitchen because the debris piled directly down onto the concrete foundation of the structure. Making our way around back, to the back door of the basement, we were relieved to find the door and frame still intact. We were able to gain entrance into the basement if nowhere else in the premises.
After our entry, we were absolutley correct in our assumption, we could not reach anywhere else, to our dismay. I remembered the meal we planned on the night of the invasion. It was laid out perfectly. A meal made to order...
Knowing that we could not regain the groceries stocked in the refrigerator. We rumbled around underneath the destroyed house to see what we could gather. A couple of flashlights were still on the shelf from when we worked on the hot water heater not long ago. There were also flares and buckets of citronella that could be lit at night...as there would probably be no lighting fixtures about. We could shoot a game of pool, the pool-table was still intact. Most of the things in stored in the basement were useless for our survival in this new found frontier, a new wilderness.
While we walked back to the house, Dre had a suggestion to stop in and see what we could get from the bombed-out corner grocery stores. There were a few of them around the neighborhood. There was a "stop-n-go" at the corner of Washington Lane and Chew, another at Tulpehockon and Morton, at Walnut Lane and Baynton, and many more all around the area to be had.
"Dre, don't you think that I'd thought about that possibility. What about survivors, Bro.?"
"Russell, man, this is a situation that highly suggests that every man is now out for themselves...no one is going to give a damn about me and you."
"I hear ya Homes, but don't you remember what we saw on the way back here?"
There were pockets of people who were either completely missed in the attack and/or those who simply crawled out from under piles of destruction debris because they were unaware of what has happened and are now seeking some type of aid, food, water, shelter, and probably live-saving assistance from a medical professional or hospital. The landscape, upon their re-emergence from the pile of train-station rubble, was completely desimated. Survivors who managed to elude or somehow manage to escape death or capture, wandered all about like the zombies we so often laughed at in movies or on television.
I wondered, would we ever see a movie again or be able to watch television shows from our living-rooms, basements,or bed-rooms?
"Dre, the reality is we've got to get the hell out of here...and soon. The walking machines will probably be coming back this way and I for one do not want to be here when they do. What about you?"
"Yeah Bro., let's get the hell out of here...I'll carry what little we're taking with us. It's a damned shame that we can't get upstairs to the 'Frige...' Damn...all that food going to waste."
Once outside, the two close friends pondered over what direction to take in hopes of locating shelter, sustainance, or other people who could help them. Gazing all around, in every direction, they decided to firts go around to the 14th Police District. Maybe there are some cops there that could offer some sort of guidance. However, from where they were standing, one could see as far as Chelten Avenue without the use of binoculars. The 14th District Headquarters was on the way to that particular location. It, the building, was not there. There were no familiar standing structures to be seen at all. The 'Town Hall' building was gone as well as all of the buildings that aligned both sides of Germantown Avenue from the 58th, 59th, 60, and 6100 blocks of the avenue once called the "Great Road." Everything was laid to waste. Nothing but rubble and debris. Russell and I looked at each other and decided to go and take a look anyway, there might be something there that we could use.
We could see dirt and dust being kicked up by some of the residents who survived the attack. You really had to look closely at thier faces in order to recognize any of the poor wretches who wandered aimlessly about. Several of the neighbors, recognizable and not, were crying and carrying the bodies of dead babies. Others wept over thier elderly and other kin-folk who went missing or had been killed. The hardest thing to witness was the children who now had no one to care for them...thier parents gone and no next of kin to look after them. Russell and I had to keep moving.
We combed meticulously through the rubble at the once standing 14th District building and found a few things...one of the most important items was a radio...a "police ban walkie-talkie!"
The bombed out building of the 14th yeilded a few other goodies as well. One of the first things that caught our attention was the fact that, in spite of just about evrey room of the structure was utterly and completely destroyed, the only room that was still intact was the men's restroom. This room sat right next to the radio central control room just inside of the main reception area of the building.
"Impressive...the ****-house is the only thing standing in this whole heap of ****!" said Dre.
"I hear ya Homes, when was the last time you took a dump?" asked Russell.
"Yesterday before all this crap came about."
"Well I'm here to tell ya man, I'm heading for the dump-room right now!"
"Russell, you know that your **** probably won't go anywhere, the toilets most likely will not flow without water pressure." Dre warned.
The toilet did flush and the water system supplied enough water for them to fill up bottles and three canteens recovered from the basement of thier house. Albeit, the water system was flowing, the piping was busted at several ends of the building. Water flowed freely from the broken and twisted metal tubing that seemed to stick out from everwhere. This would help many of the straglers who happened to cross this way in search of water.
"Okay Bro., lets do this..." Dre said to Russell.
Russell turned on one of the three 'walkie-talkies' and got instant results. The damned thing squelched and squacked until they were able to get a clear enough signal. The voices were all screaming at one another. They held warnings and orders as well. Commanders shouted orders to subordinants while reports of continuing attacks and destruction from the floating machines and that of the walkers.
It seemed that the current attacks were taking place in the North-Central areas of the city. Evacuations were under way for all the areas that haven't yet been invaded. Directions were given for displaced persons to gather at 'Philadelphia's City Hall Courtyard, downtown; and those further south, to make thier way to the sports arenas on "Patterson Avenue."
The voices were heard to say to responding officers to remain calm and to aid in the calming every person contacted, help is on the way.
The voices continued speaking. They were telling responding officers that the National Guard, and othe major military forces were being deployed and are on the way, if they hadn't arrived already. The voices said for them to remain calm and in control..."Help Is On The Way!"
Next...
Chapter 4: "All Points Due South"
"The Fall of Light"
By
Gregory V. Boulware, Esq.
http://blackauthorsconnect.com/cgi-bin/blog.cgi?blog_id=327765&cid=10
"Amazon"
http://www.amazon.com/Gregory-V.-Boulware/e/B00OI16PDI/ref=ntt_dp_epwbk_0
https://authorcentral.amazon.com/gp/profile
'HALLOW'
The Twin-Pack:
https://www.amazon.com/s/ref=dp_byline_sr_ebooks_1?ie=UTF8&text=Gregory+Boulware&search-alias=digital-text&field-author=Gregory+Boulware&sort=relevancerank
"Twitter"
https://twitter.com/#!/AuthorBoulwareG
https://twitter.com/hashtag/BoulwareBooks?src=hash
'A Significant Era of Perceptive Aroma and Vision'
https://boulwareenterprises.wordpress.com/2015/10/29/a-significant-era-of-perceptive-aroma-and-vision/
Featuring:
'Demon's Throat'
http://blackinamerica.com/cgi-bin/blog.cgi?blog_id=290777&cid=10
Visit This Site For Further Information:
http://boulwareenterprises.com/-_A_Portentous_Epoch_~.html
Til Next Time...
'G'
*/
#MediumDailyDigest #AuthorsDen #3rdEye #PhillyTrib #TheDailyBeast #TheHerald #BoulwareBooks #LifeStyle #TheDailyWeb #TheReadingList #Sojourner #BlackHistory #History #HerStory #KnowledgeIsKing #BlackThen #P2P #BlackAuthors#Germantown #TheFallOfLight #Philadelphia #Fairmount #Reggatta #HallowII #Hallow #AuthorsDen #Kelpius #Cliveden #GeorgeWashington #ValleyForge #SkippackPike #Mischianza #Dracula #FreeMasons #Rosicrucian #Transylvania #Sabbat #Shaman #WordPress #BlogSpot #Amazon #KDP #Tumblr #PinteRest #Amazon #Halloween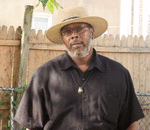 Posted By: Gregory Boulware, Esq.
Tuesday, September 26th 2017 at 12:42AM
You can also
click here to view all posts by this author...