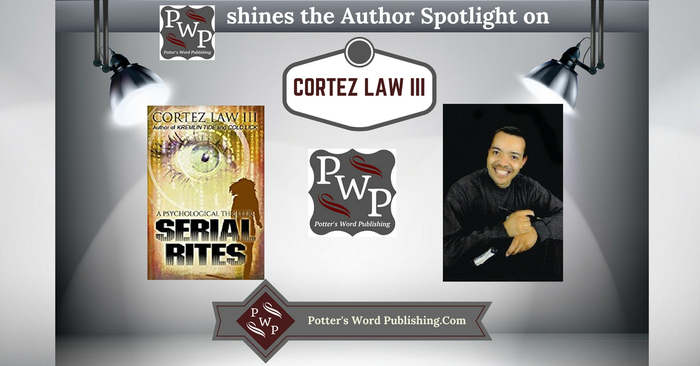 Here's a short behind the scenes insight about my motivation for the stories I create at Potter's Word Publishing with Author Luana Ehrlich:
Author Cortez Law III writes:
Iíve always loved the cat and mouse hunt that are thrillers, suspense, and mysteries that paint heart-thumping, complex puzzles. Christian thrillers, suspense, mysteries present opportunities to analyze the evil of a manís heart as it relates to biblical truths.
Romans 6:23 states, ďFor the wages of sin is death . . .Ē; Proverbs 23:7, ďFor as he thinks in his heart, so is he . . .Ē and Matthew 15:19, ďFor out of the heart proceed evil thoughts, murders, adulteries, fornications, thefts, false witness, blasphemies.Ē
Many of our policemen and policewomen are Christians. I want to depict them as everyday people punching the clock like the rest of working America.
As the investigation progresses in my novels, so does the spiritual journey of the characters. Some become more enlightened; others may not. Man is a spirit, he possesses a soul and lives in a body. Many crime stories in the general trade donít acknowledge the spirit or inner manís journey. They tend to focus on the mind, will, emotions, imagination, and memory of the soul.
A similar focus targets the bodyís five senses of sight, smell, hearing, taste, and touch. Itís difficult to pepper the spiritual element in these stories without seeming to proselytize. However, itís also difficult not to include the biblical element as a Christian writer. Itís who I am. In addition, I can reflect my African-American heritage within these stories for even greater depth.
About Cortez Law III:
Cortez Law III is the author of five independently published books. The romance novel, My Brotherís Keeper (2001), the Atlanta X-Men Homicide Squad suspense, mystery, thriller novels Kremlin Tide (2014), Cold Lick (2015) the just released Serial Rites (2017), and the science fiction thriller S.Y.P.H.E.N. (2015). He resides in the Metro Atlanta, Georgia area.
Contact Cortez here: metrobbb@windstream.net
Find Cortez online here:
www.cortezlaw.net
https://www.amazon.com/Cortez-Law-III/e/B00MS1ZK8Q/ref=dp_byline_cont_ebooks_1
https://www.goodreads.com/author/show/1325586.Cortez_Law_III
https://www.facebook.com/BooksbyCortez/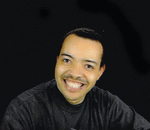 Posted By: Cortez Law III
Thursday, October 12th 2017 at 6:45PM
You can also
click here to view all posts by this author...