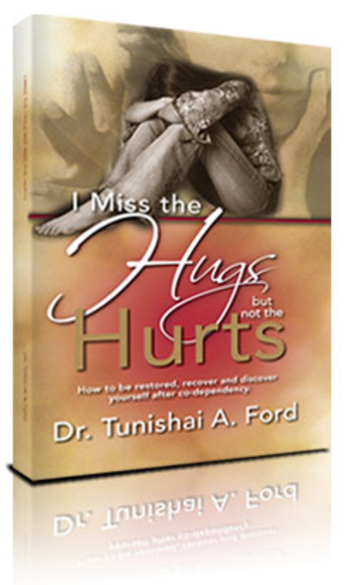 I Miss the Hugs, But Not the Hurts presents a potentially unique and often-candid look at certain processes typically involved in an effort to find, keep, or reconcile the loss of a bond with another person. Dr. Tunishai A. Ford considers facets of the male-female dynamic, taking into account the relative pace of life in a sometimes-uncertain modern society. Occasionally incorporating an understanding of certain scriptural principles, the book combines personal observation and information with a goal to provide a thorough yet accessible resource.
She begins by citing, "Over thirty percent of the women in America are in relationships with men who offer nothing more than a heavy load to carry." Noting the likely challenge of "walking away" when one perceives an obstacle, she ponders, "Why do we allow ourselves to be victims?" and points out, "I consider myself to be an intelligent woman but I thought with my heart not my brain." Throughout the text, she provides "Questions to Consider" typically meant to support concepts or scenarios outlined in a specific chapter. For example, in chapter three, she identifies "loneliness" as a viable factor in becoming "entangled in bad relationships." She goes on to recommend the individual "Reflect on… daily activities and then ask yourself what do you do to keep busy so that you won't feel lonely." As the work progresses, she touches upon a range of issues, from "looking Content" to "working on both character and personality."
Noting, "Self-criticism should not be destructive," she asserts, "Looking at the woman in the mirror will help us maintain a positive outlook toward others and ourselves." Later she envisions "time alone" as a kind of "preparation… the first step toward being fulfilled in this life."
The concluding pages of I Miss the Hugs, But Not the Hurts mainly focus on "letting go of the past," "being forgiven," and striving to "cherish… new beginnings." Dr. Ford also touches upon notions of s*xuality and the view of "God's Plan for Your Mate Selection." Altogether her offering is designed to enlighten, inspire, and provoke thought for the reader who might express an interest in a related idea.
The start your journey of recovery and discovery, order your copy of "I Miss the Hugs, But NOT the Hurts" --- TODAY! Click onto this link,
http://www.lulu.com/shop/tunishai-ford/i-miss-the-hugs-but-not-the-hurts/paperback/product-23165705.html
to order your copy.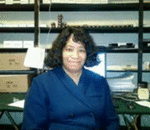 Posted By: Antoinette Coleman
Wednesday, December 27th 2017 at 10:05PM
You can also
click here to view all posts by this author...