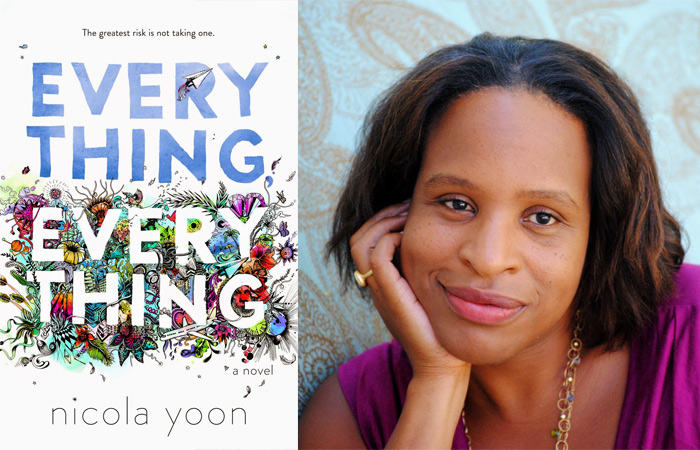 By: J.D. Myall | December 21, 2017
Nicola Yoon's first young adult novel, Everything, Everything struck the charts like lightning, debuting at number one on the New York Times Best Sellers List. It was made into a film starring Amandla Stenberg. Her current novel, The Sun Is Also a Star, shines just as bright, having spent forty weeks on the New York Times Best Sellers List. Here, we talk with Yoon about her journeys in life, writing and publishing.
What was your life like pre-book?
I used to work in finance. I used to do risk analysis and support a trading desk in a financial firm. I was an electrical engineering major, and I went to work for Wall Street firms for a long time. I started writing full time on May 22, 2015.
What are some things about you that people might be surprised to find out?
I play a lot of video games. I love Uncharted a lot.
Seeing the actors give life to my words made me cry when I was on the set of Everything, Everything. And it took 45 minutes to record our cameo in the movie, even though we were only in the movie for three seconds. My family was walking on the beach and it took so long because my little girl wouldn't stop pointing at the camera. I also got to make notes on the script.
Where do you write, from home or at a coffee shop?
Both. It depends on if I need sunshine or not.
How do you know if a story idea is going to solidify into a good book?
That is hard because, sometimes, they feel like they will be good ideas—and they suck. I have an idea notebook that I write stuff down in. The ideas that I keep going back to are the ones I end up working on.
Some writers hear their characters' voices as they create. Does that happen to you?
With Everything, Everything, I heard the first line immediately. It took me a little longer to get Daniel. In this new book, the boy is very clear, and the girl is less clear. Usually the voices become more clear with revision.
Tell me about your publishing journey. How did you begin writing, and how did you break into the industry?
I started writing when I went to Cornell, while I was studying electrical engineering. I took a writing class as an elective, because I thought it would be easy. I liked this boy who wasn't into me at all. I wrote a lot of unrequited love poems. My teacher liked it and said I had potential. Then, I went to graduate school at Emerson and studied creative writing. I worked for fifteen years before I decided to give the writing thing a shot. So then I got the idea for Everything, Everything, and I hooked up with Joelle Hobeika at Alloy [Entertainment], and we sold it at auction. By May of 2015, when it was coming out, I had an idea that it would be okay if I quit my job. I have been writing full time since.
How did you get your agent?
While I was at Emerson, one of my friends had an agent, and I was like, "Can you introduce me?" Her agent asked for samples. I sent her some. Even when I was in my boring Wall Street job, I was writing, so I had lots of samples.
Looking back, is there one moment that you consider to be the biggest moment in your career so far? If so, what was that?
When I was able to leave my job. I literally felt like my soul was leaving my body when I entered that place. It felt great to be able to leave that.
What were your biggest learning experiences or surprises throughout the publishing journey?
How long it takes to publish a book. I didn't realize how many people it takes to publish a book, too. There are art directors, agents, editors, sales staff, bookstore reps, and so many people that help get your book in the hands of the reader.
You have an amazing voice. What advice would you give new writers to help them develop their own unique voice?
Let your freak flag fly. Your odd, quirky, unique voice is what makes your story special. Be who you want, and be joyful.
Tell us about your current novel.
A poetic boy name Daniel tries to convince a scientific girl name Natasha to fall in love with him in twelve hours. They only have twelve hours, in New York City, because her family is being deported to Jamaica. The cover is string art. I think it's about all the connections we make, about how we are all connected. All the people they encounter during the day are pushing them together or pulling them apart, even the strangers. It's how they are affected by people we think are strangers. I think we are all affected by the history of the people around us.
How much of your life experience can be found in your novels?
I really do love karaoke. I love the foods mentioned in the book. I have never been deported, though.
People constantly say that publishing lacks diversity, and that it is hard for black people and other minorities to get their foot in the door to become published. With the success of people like yourself, Angie Thomas, and Nic Stone, do you think publishing is becoming more inclusive?
Publishing is still not diverse, but I think we are on the path to that. I think the financial success of me, Angie, Nic, and other people will help, too.
Describe your writing process.
I get up early. I write by hand into a notebook. Every three or four days, I type what is in my notebook into a computer. I don't make a super detailed outline. I do a basic, three-act structure and flesh it out.
Hardest sentence to write: first or last?
Depends on the book. Sun was hard to end. I wrote that ending three different times. With Everything, Everything, I knew the ending before I started.
What is the most important part of a novel: plot, characters, or setting?
Characters.
Any advice you would offer aspiring writers?
Finish the first draft. No one publishes half a book. Finish, so you can revise.
How did you celebrate when each of your books made the Best Sellers list?
I drank champagne. When Everything, Everything debuted at number one, I drank a whole bottle.
What's up next for you?
I am on deadline for the next book!
How can people connect with you?
Nicolayoon.com or on Twitter @NicolaYoon.
​
Thanks, Nicola, for sharing your process, advice, and experience. Your writing and publishing journey is as inspirational as your novels are entertaining.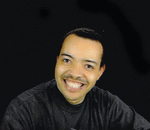 Posted By: Cortez Law III
Friday, March 2nd 2018 at 5:22PM
You can also
click here to view all posts by this author...