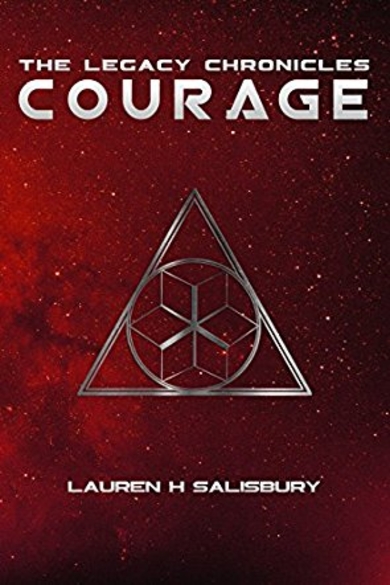 The science fiction/fantasy novel Courage by Lauren Salisbury deserves praise for portrayals of that courage. Despite the point-of-view of seven different characters, the glue that holds the tale together comes from a brave mother-daughter relationship between Gilla and Mirami, respectively.
In the year 6428, humanity finds itself slaves to the Esarelians, a powerful and brutal race of aliens. Gilla, Mirami, and other humans live on Planet U'Du in various settlements and perform tasks according to the color of jumpsuits they wear.
Living with their bleak circumstances, the humans carve out a meager daily existence and believe that God will free them from their oppressors. Meantime, Gilla carries the unborn child of her husband, Elias. Family and friends of support include Gilla's brother Than, her best friend, Damaya, and work companion, Amina. But, who wants to live life as a slave?
Lead by Resistance Leader Aronin, Willan, Elias, Than, and others the humans hatch their plan but the Esarelians abduct Elias. About the same time, Gilla has her baby who she decides to name after the father. Now, Gilla, Mirami, and baby Elias traverse the treacherous terrain to keep one another safe from the Esarelians. From this point on, the tension ratchets up with UD'u and interplanetary conflict that leads to the next chapter in The Legacy Chronicles.
Salisbury knows the landscape of Planet UD'u to space vehicles to weapons to futuristic technology. Gilla's courage and perseverance matched by her daughter, Mirami, holds the story together. The budding romance between Than and Menali I'm sure will continue in the next saga of The Legacy Chronicles. Other interesting developments among the oppressive Esarelians stems from Princess Reemah Ra'hos and her friend, Velay. The power struggle on the space cruiser between Ashal Ra'hon, Ruler of the Esarelian Empire and Reemah's father, and his inner tier of Lorith Na'hor, Nishaf, and Sunath will soon explode and prove worth reading more about.
I'd characterize the Courage narrative as a slow-burn maybe due to the book's details. Because it's a science fiction/fantasy novel and the first in the series, the story probably demands this type of genre setup. However, some of the nuances of say, the Than/Menali dynamic, I wished moved faster. The book's length encompasses less than 230 pages so it wasn't a long read. Courage doesn't have numerous plot turns or jaw-dropping developments, hence the slow-burn comment, but it did keep me turning the pages. What more can you ask for as a reader? Based upon where Courage ends its narrative, plenty of fireworks appear on the horizon of Planet UD'u and the Esarelian Empire. Four out of Five Stars. Good job, Ms. Salisbury.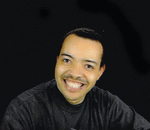 Posted By: Cortez Law III
Thursday, April 26th 2018 at 6:25PM
You can also
click here to view all posts by this author...