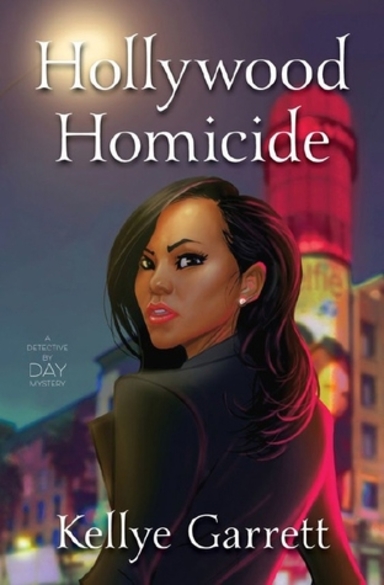 Hollywood Homicide, the multiple awards nominated and winning cozy mystery novel by Kellye Garrett, delivers its charm via the voice of the main character, Dayna Anderson. Day, as her friends call her, was a former star of a Chubby Chicken commercial that people she meets seem to recall to her displeasure. But on several occasions, she has fun with it through her dialogue and internal monologue. The first chapter sets up this funny and engaging voice that sings until the end of the book.
Down-on-her-luck, she struggles to pay bills, her parents experience mortgage challenges she wants to help with, and she hits dead ends seeking employment not necessarily in Los Angeles' entertainment industry. It's ugly.
So, when someone runs down a young woman named Haley Joseph as she enjoys (sort of, read the book) a night out with her companions, she discovers that a $15,000 reward accompanies the solving of her murder. Say no more. Amateur sleuth Dayna Anderson to the rescue!
However, she doesn't take on the sleuthing alone. She enlists the help of those companions including best friend and LA fashion queen (nearly everything she wears is red!) Sienna Hayes. The computer expert, gamer, introvert and shorthand Internet speak geek, Emme Abrams. Her on again, off again crush and she's not sure where to place the check mark on that count, the up and coming TV actor, Omari Grant. Not outdone, some bonus help comes in the form of the quirky Johnny-on-the-spot ex-cop turned private investigator, Aubrey S. Adams-Parker or A.S.A.P. (Is that a character insight, Ms. Garrett? Hmm.)
Okay, with the team in place, they learn that several celebrities' homes were robbery targets including female rapper Kandy Wrapper, Oscar Blue, and Emme's famous twin sister, Toni. From here author Garrett bobs and weaves, zigs and zags, and sends her characters to the edge and some over that edge to join Luca Brasi and the fishes.
The mystery is solid though I thought a few times Dayna needed her head examined for some brazen decisions in her pursuit of Haley's killer. I was spot-on with some plot points and surprised on some others. The book stands out due to the character personalities led by Dayna. Garrett infuses her voice with insider knowledge of how the Hollywood game is played, the commercial and residential Los Angeles landscape, the fashion of the rich-and-incubating famous, and her nods toward some of my favorite police procedural TV shows like Law & Order and The First 48.
Dayna's witty, smart, persistent, brave, calculating (hey, need that 15 grand after all), and patient referring to the Chubby Chicken commercials and, 'The Voice.' Read the book for the humor of the latter.
I'm not a cozy mystery reader by any stretch, but I will more thoroughly delve into the various offerings especially by African-American authors after reading this solid debut. Garrett honed her skills and insight after eight years in Hollywood that included writing for the CBS Drama, Cold Case (one of my favorite crime dramas at the time), which I happen to be watching or more so listening to actually, as I write this review!
The cover states that Hollywood Homicide is the 'First In A New Series.' The sequel, Hollywood Ending, hit the marketplace on August 8th of this year. I'll get to that one and to the rest of them I'm sure that will publish in the future. Highly recommended with a Four and a half Stars for Kellye and Dayna!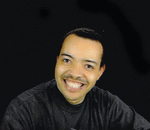 Posted By: Cortez Law III
Thursday, September 13th 2018 at 10:44PM
You can also
click here to view all posts by this author...