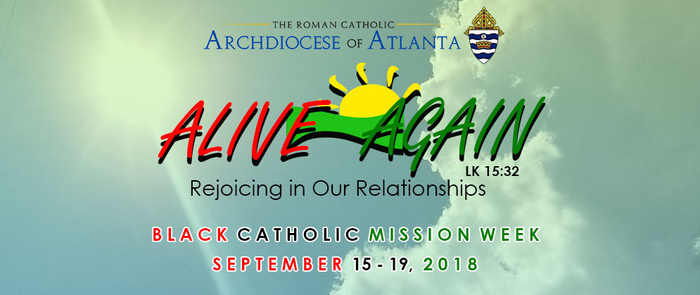 For Immediate Release From Archdioces of Atlanta, GA - Archbishop Wilton D. Gregory!
The Office of Intercultural and Ethnic Diversity, in partnership with the Bowman-Francis Ministry of Indianapolis, IN, invites you to join us for "Alive Again: Rejoicing In Our Relationships" Black Catholic Mission Week. The week of events are tailored to engage and support evangelization efforts for our African American/African communities. The theme for the events is taken from the Parable of the Prodigal Son found in Luke 15:11-32, which inspires us to look to our collective and individual engagement, involvement in the Church to approach our radical, intentional missionary discipleship with the same joy and energy as the forgiving father welcoming his lost son back into the fold. Our faith and the expression of our faith are not "dead," empty expressions. They are alive and vibrant, and we should rejoice that our communities are not dying, disappearing, or being cast off to the wayside.
Learn all the details HERE!:
https://archatl.com/events/youth-home-mass-w-fr-william-norvel-ssj-black-catholic-mission-week/
and JOIN US THERE!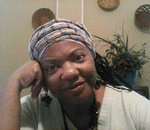 Posted By: agnes levine
Saturday, September 15th 2018 at 11:37AM
You can also
click here to view all posts by this author...