For Immediate Release From Biden Forum?
What does it mean to be middle class in America? Some would argue it now means so many different things that the term has lost its meaning. But for families and communities in the Great Lakes region, one image universal to the American experience endures: families supported by good-paying manufacturing jobs.
This image has survived even as the manufacturing sector has taken a hit in the early parts of the 21st century. The industrial heartland states of Pennsylvania, Ohio, Michigan, Indiana, Wisconsin, and Illinois combined lost 36 percent of manufacturing jobs from 2000 to 2010. These losses haven't just led to declining populations and shuttered factories; they've also contributed to our increasingly tumultuous and turbulent politics. And despite the recent manufacturing recovery, middle-class wages have barely budged. Today, wages for workers without a college degree actually have less purchasing power than they did forty years ago, according to a recently released report by the Economic Policy Institute.
Over the past year, my organization — The Century Foundation — has led a campaign through Pittsburgh, Cleveland, and Chicago in search of strategies to rebuild the middle class. Our goal was to develop a national economic agenda that starts, first and foremost, with the needs of the communities that have been hurt the hardest. In organizing the tour, we worked with leaders who never accepted the inevitability of industrial decline, and who have successfully developed local strategies to save manufacturing jobs, especially for the most vulnerable small companies.
Now, these efforts are taking hold. Nearly half a million manufacturing jobs have returned to the region. And while factories won't ever be as large a part of the economy as they once were, regional leaders are developing a vision for a strong industrial base that supports a diversified middle-class economy. It's a vision backed up by data that shows that areas that have retained more manufacturing jobs have better, not worse, service economies.
Read the full article HERE!:
https://bidenforum.org/rebuild-middle-class-strengthen-manufacturing-8abb667ff1dd
then let Biden Forum know what you think about strengthening the Middle-Class!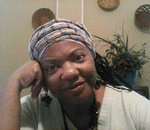 Posted By: agnes levine
Monday, September 17th 2018 at 5:36PM
You can also
click here to view all posts by this author...