FOR IMMEDIATE RELEASE FROM ROYAL MONARCH APOSTLE JONAS CLARK!
APOSTOLIC EQUIPPING INSTITUTE BIBLE SCHOOL
Bible school online training courses in apostolic ministry, prophetic ministry, spiritual warfare, deliverance ministry, spiritual discernment, Jezebel spirit, Holy Spirit, and spiritual discernment. Study in an international school with students in more than 40 nations and receive a ministry certificate after completion of each course.
WHAT TO EXPECT
Walking in spiritual authority.
Sharpen spiritual discernment.
How to enter the prophetic ministry.
Overcoming spiritual witchcraft.
Understanding apostolic ministry and what it means to you.
Learn to judge personal and directive prophecy.
How to be led by the Holy Spirit.
Manifesting the Kingdom of God.
Overcoming curses, demons, witchcraft, and controlling powers.
Prophetic communication, dreams, visions, words of knowledge, and more.
Ministry of the Holy Spirit.
Understanding spiritual climates.
Learn about the prophet's unique calling and extensive training process.
Study from the convenience of your home and at your own pace.
Monitor your progress as you complete online quizzes.
Acess class lessons, audio teachings, and reading assignments for your personal library.
Receive an Apostolic Equipping Institute ministry certificate suitable for framing after completing the course.
Read and learn more HERE!:
http://emails.jonasclarkministries.com/w/o01W3hHY0dfxkZaRoHH98Q/xRSBDV763jwYtE892tRNmhCoCQ/50E763shZWFHNf763AOzkYucUg
AND
Gathering the Remnant Conference Registration HERE!:
https://jonasclarkstore.com/gathering-the-remnant-conference/
Spread the information with your church families and Teams TODAY!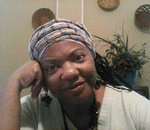 Posted By: agnes levine
Sunday, October 7th 2018 at 9:05AM
You can also
click here to view all posts by this author...