For Immediate Release From Virgin Airlines CEO & Founder Richard Branson!
(Yesterday), for the first time in history, a crewed spaceship, built to carry private paying passengers, reached space. Watching on from the flight line with the incredible Virgin Galactic and The Spaceship Company teams was one of the proudest moments of my life.
Many of you will know how important the dream of space travel is to me personally and to all of us here today. Ever since I watched the moon landings as a child I have looked up to the skies with wonder. I started Virgin nearly 50 years ago dreaming big and loving a challenge. Today, as I stood among this truly remarkable group of people, all of us with our eyes on the stars, we saw our biggest dream and our toughest challenge to date fulfilled. How on earth do I describe the feeling? Joy? Definitely! Relief? Emphatically! Exhilaration? Absolutely! But because I have a tendency to keep pushing forward – eager and impatient anticipation for everything yet to come.
Read the full article HERE!
https://www.virgin.com/richard-branson/virgin-galactics-first-spaceflight
and book your flight, too! (Smile)
#STEM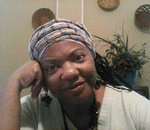 Posted By: agnes levine
Friday, December 14th 2018 at 11:07AM
You can also
click here to view all posts by this author...