For Immediate Release From AOL!
WASHINGTON, Jan 7 (Reuters) - The day before Deb Haaland was sworn in last week as a freshman lawmaker in the most diverse U.S. House of Representatives class in history, she said the weight of being one of the first two Native American women to serve in Congress had not yet fully hit her.
Haaland, 58, had just conducted a brief staff meeting and was sitting in her new office on Capitol Hill as staffers got phones working and solved logistical problems like wrestling a printer through a narrow doorway.
The first-time elected official represents New Mexico's 1st Congressional District and is a member of the state's Laguna Pueblo tribe. "Congress has never heard a voice like mine," the Democrat said.
Read the full article HERE!:
https://www.aol.com/article/news/2019/01/07/deb-haaland-becomes-one-of-first-two-native-american-congresswomen/23636253/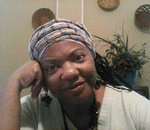 Posted By: agnes levine
Monday, January 7th 2019 at 5:37PM
You can also
click here to view all posts by this author...