For Immediate Release From Bazelon Center For Mental Health Law!
Along with co-counsel at Capital Area Immigrants' Rights (CAIR) and the law firm of Zuckerman Spader, Bazelon represented an immigrant child with a mental health disability that the Office of Refugee Resettlement (ORR) refused to reunite with his family sponsor. Instead, the child was held in custody for almost two years at both a juvenile jail and a residential treatment center, exacerbating his mental health disability, despite the fact that he was not a danger to himself or others. As part of a federal habeas petition on behalf of the child, Bazelon argued that by needlessly segregating the child and failing to administer services in the most integrated setting appropriate, ORR violated Section 504 of the Rehabilitation Act. We also secured an expert report from a nationally known expert in designing and delivering children's mental health services. In late March, shortly before argument on the habeas petition, ORR released the child and allowed him to reunite with his family sponsor. Bazelon hopes to help other immigrant children with mental health disabilities challenge discriminatory treatment.
**********
Bazelon Center Joins in Filing ACA Amicus Brief
The Bazelon Center, together with the Disability Rights Education and Defense Fund (DREDF) and 13 other national disability rights organizations, filed an amicus brief with the Fifth Circuit Court of Appeals in the Texas v. United States case challenging the constitutionality of the Affordable Care Act (ACA). The law firm Dentons, the Bazelon Center, and DREDF were counsel on the brief. The brief highlighted how "[t]he ACA uniquely and extensively benefits people with disabilities" and argued that "declaring the ACA unconstitutional in its entirety will uniquely and extensively harm this community--including millions of people who live in the Appellee states and the states within this Court's jurisdiction."
Learn more HERE!:
http://www.bazelon.org/wp-content/uploads/2019/04/ACA-Amicus-Brief-Filed-4.1.2019110617985_1.pdf
17985_1.pdf
**********
Bazelon Center Celebrates Leaders in Legal and Policy Advocacy!
The Bazelon Center's 2019 Annual Awards Reception was held on April 4 in Washington, DC. More than 200 people filled the main ballroom at the Press Club to honor our five award winners and listen to, keynote speaker, Vanita Gupta, President and CEO of The Leadership Conference on Civil & Human Rights.
It was an inspiring evening that brought together lawyers, advocates, people with disabilities, and business leaders who are committed to disability rights. As Ms. Gupta said in her speech, "When we show up for our rights, we get to write the story. We drive the change. And we move a little closer to the enduring promise of a just and fair America."
The photos above were printed in the Friday, April 26, 2019 edition of the Washington Business Journal. We congratulate the award winners and thank the event sponsors and attendees. You can learn more about the event and see pictures here (http://www.bazelon.org/newsroom/annual-awards-reception/2019-annual-awards-reception/). If you are interested in getting involved in next year's event, please contact Holly O'Donnell at communications@bazelon.org.
Calling All Advocates!
Learn more at:
http://www.bazelon.org/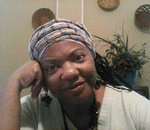 Posted By: agnes levine
Saturday, May 4th 2019 at 12:20PM
You can also
click here to view all posts by this author...