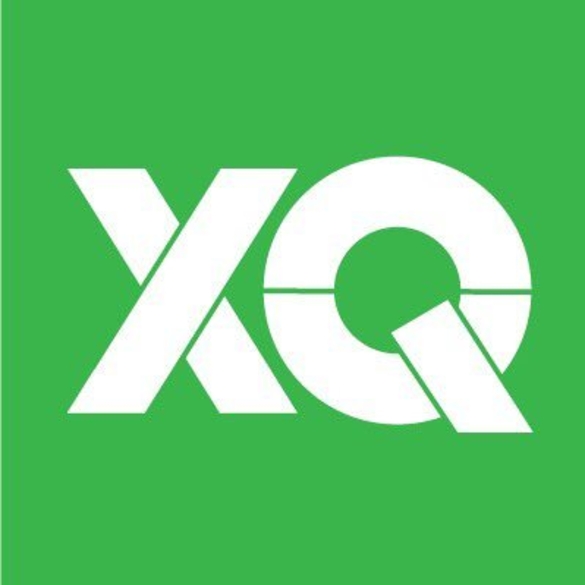 For Immediate Release From XQ America!
high schools are the fulcrum for educational transformation, then school boards are the key to making that change happen. They create the conditions for schools to fuel the hopes and dreams of every student and family. XQ's free four-part guide, "Rethinking High School: That's a School Board Thing," outlines how everyone can get more involved in their local school board, and how current school board members can be effective agents for change in their communities.
We asked readers their questions, and compiled answers we hope will set you on the road to getting more involved with your local school board — voting, attending meetings, or even running for office.
Can anyone be on a school board?
The rules vary by state and district, but in most cases, school boards are open to all registered voters who live in the district and are not employees of the district. School board members do NOT need to have children enrolled in local schools, or have prior government experience.
Do charter schools have boards? Private schools?
Charter schools and private schools have their own boards and are not governed by local school district boards. But these boards are important, too. "That's a School Board Thing" puts it this way: "A charter board has significant responsibility for ensuring that the school provides a great education, complies with relevant laws and regulations, and uses public resources responsibly. It sets the vision for the school and makes critical decisions about resources, school leadership, and strategic planning." Charter and private school board positions are usually appointed. Contact the school you're interested in to learn more.
How can school boards improve school safety, special education, and other issues I care about? School boards do not handle the district's day-to-day operations, but they do set the vision, goals, and priorities for the district and its schools. They can decide to make special education a priority, for example, set specific goals for district leaders, and hold them accountable. If certain issues are important to you, let your board members know.
Does XQ contribute to school board campaigns?
No. XQ Institute is an independent, nonpartisan, nonprofit organization dedicated to rethinking high school in the U.S. Our mission is to fuel America's collective creativity to transform high school so every student succeeds — no matter their race, gender, or zip code.
Read the full article HERE!:
https://medium.com/xqamerica/what-does-a-school-board-do-frequently-asked-questions-8c4c12a69897
**********
IN THE LAND OF HOPE AND GRIEF: An art therapy project in an Alaska Native village helps teens talk about suicide in their community.
Editor's Note: Some names have been changed to protect the privacy of individuals.
I'm standing deep in snow on a moonlit night on an island in the middle of the Bering Sea, watching the people of this community, nearly all of them Siberian Yup'ik, await the arrival of walrus hunters who are bringing in one of the principal sources of food for the village. For the past few weeks, I've been a guest art teacher at the high school here, learning about the community's triumphs and struggles, so I'm feeling invested in the outcome of the hunt.
A student I'll call Molly walks up through the crunching snow, and we chat about the incoming hunters and the heavier-than-usual snowfall. Then she interjects an unexpected story. She recalls good times with her best friend, how her friend's dad used to push them around the house in suitcases, how they'd stare at each other and burst into laughter. Her eyes glisten as she falls into a reverie. She tells me her best friend's father was like a surrogate dad. He'd never let anybody in the village pick on her. The three of them were inseparable.
I noticed she was speaking in past tense. I asked, "What happened?"
After a long pause, she told me in a faltering voice that her best friend had killed himself, and his dad had died from a heart attack the following year.
This is not an uncommon story here. The community of Gambell is on Alaska's Saint Lawrence Island, which is closer to the Russian mainland than to the rest of Alaska. Winds routinely whip across the landscape at 40 knots, and planes must often wait a week for better weather in order to land.
Read the full article HERE!:
https://psmag.com/social-justice/hope-grief-indigenous-teens-address-suicide-through-art
*********
Friends,
We at XQ believe that high schools are the fulcrum for educational transformation. Change high schools and you change the entire system, from kindergarten through college.
Schools should be at the center of community revitalization, and decisions about schools are made by local school board members. But do you even know what school boards do? Do you know who your local school board members are? Do you know what they are responsible for?
Far too often, the answer to these questions is, "No." If that's your answer, you are not alone. We are here with you—to help you see the power and possibility of school boards.
This four-part guide will empower you to:
* Educate yourself about local schools and how they are doing
* Attend school board meetings, ask questions, and speak up for change
* Vote in school board elections for candidates who share your concerns
* Maybe even serve as a school board member yourself
Read the full article HERE!:
https://xqsuperschool.org/school-board/intro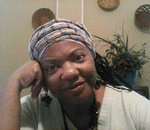 Posted By: agnes levine
Saturday, May 25th 2019 at 10:52AM
You can also
click here to view all posts by this author...