For Immediate Release!
During what is thought to be the first time a member of the royal family has visited a dedicated LGBTQ organization, William also took part in a group discussion with several akt ambassadors – young people who have been supported by the charity and now mentor others using its services.
Faz Bukhari, 28, from east London, experienced problems at home from the age of 24 when he began to identify as transgender. Faz left home soon after and found support and accommodation through the charity's Purple Door refuge scheme. He now works for a housing association in London and acts as one of akt's ambassadors and mentors.
Echoing the earlier conversation, he asked William: "You coming here is a great opportunity and platform. What would you think about it if one your children was LGBT?"
William answered: "I've only started thinking about it since becoming a parent, and it is something I'm nervous about. Not of the fact if any of them were to be gay, but because of the pressures they'll face, because of my family and the position we're in. I'd fully support whatever they decisions they make. It worries me how many barriers, persecution and hate they'd face. But that's for all of us to try and correct."
During his conversation with the charity's ambassadors, he also joked about the cover he did in 2016 for Attitude, a gay magazine in the UK. "I did my Attitiude magazine cover, which was a good day. But I'd seen some of the previous front covers, and I was a bit nervous about what they might ask me to do," he laughed. "Thankfully there were no small briefs for me!"
After the chat, Faz said: "I thought his answer was so good, to hear him talk about having fears about what people might think of his children and how they might take to them, if they were identified as LGBT.
Read the full article HERE!:
https://www.msn.com/en-us/lifestyle/royals/prince-william-visits-lgbtq-charity-says-he-would-support-any-of-his-children-if-they-identified-as-gay/ar-AADsyFa?li=BBnbfcL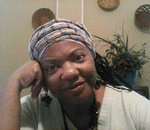 Posted By: agnes levine
Wednesday, June 26th 2019 at 4:44PM
You can also
click here to view all posts by this author...