For Immediate Release From OSSS!
Education agencies across the nation have been working tirelessly throughout the COVID-19 pandemic to support their students, families, staff, faculty, administrators, and communities. Whether you are new to school emergency management planning or an experienced school safety leader, the REMS TA Center is here to support you and your education agency with the information, products, and services you need to respond to, continue to operate during, and recover from COVID-19. Find guidance, resources, training, and tools in one centralized location on COVID-19 and infectious disease planning activities.
https://rems.ed.gov/coronavirus?utm_content=&utm_medium=email&utm_name=&utm_source=govdelivery&utm_term=
The U.S. Department of Education (the Department), Office of Safe and Supportive Schools (OSSS) and its Readiness and Emergency Management for Schools (REMS) Technical Assistance (TA) Center will host a webinar on the topic of opioids, drug-related emergencies, and substance abuse prevention before, during, and after the coronavirus disease 2019 (COVID-19) pandemic.
Learn more at:
https://rems.ed.gov/coronavirus?utm_content=&utm_medium=email&utm_name=&utm_source=govdelivery&utm_term=
********
New CDC Resources for Schools and Childcare Programs​
On Thursday, July 23, the Centers for Disease Control and Prevention (CDC) released new resources and tools for school administrators, teachers, parents, guardians, and caregivers when schools open this fall. The resources support how to open schools safely and provide students, school administrators, parents, guardians, or caregivers the information they need to guide their decision-making on attending in-person curriculum and how to adapt to local conditions. The CDC press release is here and transcript and audio from the July 24 press briefing is here.
********
Past research on cyberbullying among adolescents largely consisted of surveys that measure the incidence of online aggression and identify preferred cyberbullying modes, such as social media sites. That work stopped short of closely examining cyberbullying message content and probing the peer network dynamics around those messages. In that respect, it largely lacked the kind of evidence-based information that could open more windows into the nature and impact of cyberbullying and help point to solutions for peers, parents, schools, and law enforcement. The National Institute of Justice recently released a cyberbullying study, Teen Cyberbullying Content Assessed in the Context of Social Networks that combined analysis of actual message content with measures of frequency, peer group context, and the correlation between face-to-face and electronic bullying.
https://nij.ojp.gov/topics/articles/teen-cyberbullying-content-assessed-context-social-networks?utm_content=&utm_medium=email&utm_name=&utm_source=govdelivery&utm_term=.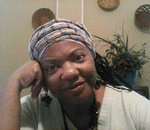 Posted By: agnes levine
Thursday, August 13th 2020 at 1:44PM
You can also
click here to view all posts by this author...