For Immediate Release From Catholic Standard!
The Archdiocese of Washington has created a page on its website dedicated to the Nov. 28 Consistory in Rome during which Cardinal-designate Wilton Gregory will be elevated to the College of Cardinals.
The page –
https://adw.org/about-us/who-we-are/rome-consistory/
– includes viewing information, resources on the Consistory, and information about Cardinal-designate Gregory.
The Archdiocese of Washington's Office for Catechesis has created a series of informational graphics to help the faithful spiritually participate in the historic Consistory.
The materials – available in both English and Spanish – were also shared with priests, pastors and deacons so they can share with the faithful via parish bulletins, websites and other social media. Links on the dedicated page include: What is the difference between Bishop, Archbishop and Cardinal?; What is the Meaning of the Red Hat? ; Cardinal-designate Gregory – Called to Love and Serve; Marked for Discipleship; Prayer for Cardinal-designate Gregory; Holy Orders; Cardinal-designate Gregory – Called to Serve; Celebrate Cardinal-designate Wilton D. Gregory; and We have a new Cardinal!
Read and learn more HERE!:
https://cathstan.org/news/local/resources-available-to-celebrate-elevation-of-cardinal-designate-gregory-to-the-college-of-cardinals
********
Cardinal-designate Gregory's journey of faith began in Chicago Catholic school and led to Consistory in Rome
For Cardinal-designate Wilton Gregory, his journey of faith that began when he converted to Catholicism as a sixth grader at St. Carthage School in Chicago – after it opened its school doors to Black children in the neighborhood – would ultimately lead to Pope Francis making him a cardinal at a Consistory in Rome on Nov. 28, 2020, where he will become the first African American cardinal in the history of the Catholic Church in the United States.
But the weekend where he learned of the pope's surprise announcement that he was one of 13 new cardinals from around the world unfolded as he was keeping a promise that he made when he was introduced as the archbishop of Washington in the spring of 2019 – to visit the parishes and get to know the people in his new, diverse archdiocese.
On that day in 2019, Archbishop Gregory – who had served as the archbishop of Atlanta since 2005 – said he would work to help bring healing and restore trust in the Archdiocese of Washington, which had been shaken by the abuse scandal involving its former cardinal archbishop Theodore McCarrick. Then-Bishop Wilton Gregory of Belleville, Illinois had confronted the abuse crisis when he served as the president of the U.S. Conference of Catholic Bishops and led the nation's bishops in adopting and implementing the Charter for the Protection of Children and Young People in 2002.
Archbishop Gregory pledged that as the new archbishop of Washington, "I seek to be a pastor for this entire family of faith," and he added, "The best time for any bishop is the time they spend with their people. I want to be in the midst of our people, listening to them (and) praying with them."
On Oct. 24, 2020 Archbishop Gregory celebrated Mass at a convocation for deacons held at St. Joseph Church in Largo, a suburban Maryland parish located not far from the Washington football team's stadium. Then that afternoon, he visited St. Luke Church in the city of Washington, D.C., celebrating Mass for a congregation that included African Americans and parishioners from the African countries of Cameroon and Nigeria.
Then on Oct. 25, after hearing the news that he was named a new cardinal, Cardinal-designate Gregory set out on a long drive to Holy Angels in Avenue, a country church in rural Southern Maryland, to celebrate a Mass marking the parish's 250th anniversary as a mission.
"Happy birthday, Holy Angels, at 250 years of age, you look marvelous," he joked in his homily.
But that parish visit had special poignance, because the church was located near the cradle of U.S. Catholicism, a few miles from St. Clement's Island, where Jesuit Father Andrew White celebrated the first Catholic Mass in the English-speaking colonies in 1634 after colonists from England made landfall there.
After the Mass, the cardinal-designate said he thought about that all during Mass. "It takes back to the beginning of the proclamation of the Gospel and the care of God's people" in what became the United States, he said.
On that day of history, Cardinal-designate Gregory was asked about making history as the nation's first African American cardinal, and his voice broke slightly as he said, "I'm deeply humbled. I know that I am reaping a harvest that millions of African American Catholics and people of color have planted. I am deeply grateful for the faith that they have lived so generously, so zealously and with such great devotion."
Enjoy reading and learning more HERE!:
https://cathstan.org/news/us-world/cardinal-designate-gregory-s-journey-of-faith-began-in-chicago-catholic-school-and-led-to-consistory-in-rome
WATCH ROME CONSISTORY 10:00 A.M., EST HERE!:
https://adw.org/about-us/who-we-are/rome-consistory/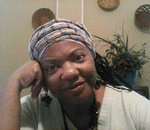 Posted By: agnes levine
Wednesday, November 25th 2020 at 1:14PM
You can also
click here to view all posts by this author...