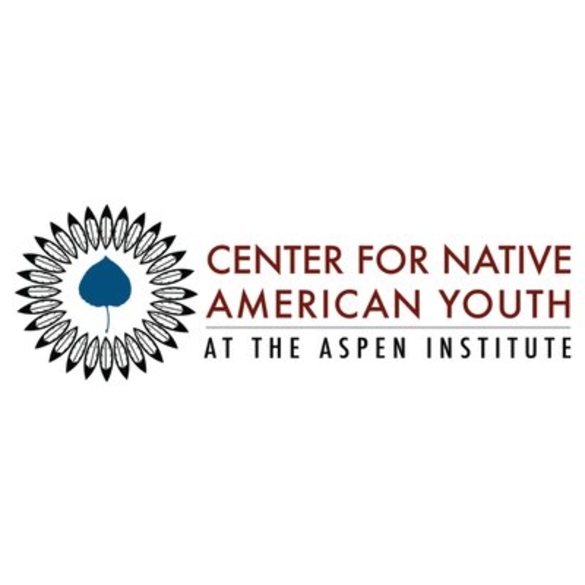 For Immediate Release From CNAY!
"The Thanksgiving Myth (Got) a Deeper Look This Year":
For many Native Americans, the Covid-19 toll and the struggle over racial inequity make this high time to re-examine the holiday, and a cruel history.
On a frigid November morning inside a tractor barn in northeast Montana, 10 members of the Sioux and Assiniboine tribes joined in song to bless a thirty-aught-six hunting rifle, and to lift up the spirit of a buffalo they were preparing to kill. One man played a painted hand drum. Others passed around burning sage.
The hunt that followed took place on Turtle Mound Buffalo Ranch
www.fortpecktribes.org/fgd/buffalo.htm
, 27,000 acres of rolling pasture on the Fort Peck Indian Reservation
www.fortpecktribes.org/
. Every stage of the hunt was marked by a ceremony to give thanks for a buffalo that descends from animals killed to near-extinction by white settlers in the late 19th century.
The mass killing was part of a government-approved effort to seize land from Native Americans who depended on the animal to survive. The brutality of settlers' expansion into the Great Plains and American West has been drastically underplayed in popular myths about the founding and growth of the United States.
Arguably the best-known of those myths is the story of the first Thanksgiving, a holiday Robert Magnan, who led the buffalo hunt at Fort Peck, does not observe. "Thanksgiving is kind of like Columbus Day for Native people," he said. "Why would we celebrate people who tried to destroy us?"
Read and learn more HERE!:
https://www.nytimes.com/2020/11/17/dining/thanksgiving-native-americans.html
********
"Unlearning Thanksgiving: Centering Indigenous Youth Voice | Part 1"
In recognition of November being Native American Heritage month, PBS Newshour Student Reporting Labs gathered perspectives from Native American students on what Thanksgiving means to them, and the importance of educating others about Native American heritage.
Cordelia Falls Down, a member of the Apsáalooke Nation and United Keetoowah Band, is from the Crow reservation of Montana. She is pursuing a Masters degree in Native American Studies-Tribal Governance and Policy at University of Oklahoma.
She responded to written questions about the importance of preserving her community's traditions, how she has dealt with false perceptions of Native Americans and what Thanksgiving means to her.
The meaning of being Native American, in one word: Connection
The necessity of Native American Heritage month
People often forget that Native Nations are a living culture. We have been depicted as a people of the past with countless attempts to erase our people and culture. Yet despite a history of genocide and assimilation, we continue to fight for our people, our representation, presence, and future-and that is something truly worth honoring. So not only is it important to have a month dedicated to Native American heritage, it is necessary. Native American Heritage month is more than just a hashtag or a post you do on instagram once a year, it is a time to celebrate the lives, culture, and resiliency of Native peoples. Learn whose land you are on, educate yourself on the histories of our Nations, learn about contemporary issues, support Native businesses, and pay tribute to the first peoples of this land.
********
As Apsaalooke people, upholding our traditions and culture is vital. From our Crow style dancing, arrow tournaments, hand games, beading and sewing circles, and stories, it is important to continue these traditions as it represents our culture and identity.
However it is also important to note that these traditions and values have been greatly threatened since settler colonialism. From Manifest Destiny, land theft, Indian boarding schools, and forced assimilation, there were many attempts to erase Indigenous culture and livelihood across all Nations. These acts have had lasting impacts that Native people still face today, but our communities are diligently working towards language revitalization, land back, recognition, and working to increase awareness for Native issues. The determination to create a prosperous future for the next generations despite being in a colonial world speaks volumes of the resiliency Native people possess and the strength that has been passed down from ancestors. This is what I want others to know about Native people and who we are; we are still here as community members, teachers, veterans, doctors, lawyers, scientists, artists, mentors, and Nations. Our existence is resistance and we are truly a powerful people.
Misunderstandings and lack of Native representation
From racist mascots, being categorized as "other", or a few weeks ago in a CNN poll as "something else", I have always felt misunderstood given the lack of representation for Native people. When you live a lifetime of not seeing anyone who looks like you and the only "representation" you see is history books, it greatly affects the way you see yourself. To many, the jokes we see on tv about Native people, the costumes worn on
Read and learn more HERE!:
https://www.pbs.org/education/blog/unlearning-thanksgiving-centering-indigenous-youth-voice-part-1
********
"Unlearning Thanksgiving: Centering Indigenous Youth Voice | Part 2"
Edward J. Falcon Jr. is from Belcourt, North Dakota on the land of the Turtle Mountain Band of Anishinaabe, and works as a youth engagement specialist in Anchorage, Alaska on the land of Dena'ina, E³nena, and Dënéndeh peoples.
He responded to written questions about the importance of changing false narratives about Native Americans and learning about Native heritage, as well as what celebrating Thanksgiving means for his family.
The meaning of being Native American
If I were to describe what being Native American means to me in one word, it would be empowered.
The significance of Native American Heritage month
As of now, I do believe that having a specific month dedicated to Native Americans is important. It's important that people in our country learn about us as a people and about our unique and different cultures that define us. Until there comes a day when the history, teachings, and lifestyles of Native Americans and all of the other cultures that contribute to our country are learned, understood, and ingrained into the minds of every American, I think that there should be a month dedicated to the importance of learning them.
Rich cultural history and traditions
One thing that I would like for people to know about my tribe is how genuinely unique it is when it comes to culture. Of course, our ancestral culture of my Anishinaabe ancestors and Midewiwin in which they practiced and followed is still in abundance on our land. However, our Michif culture is also so amazing. Within that last few hundred years, a new culture emerged as two peoples intermarried and had children. Michif is a mixed culture and in turn has a mixed language whereas French and Anishinaabe & Cree words are intermixed. I'm grateful to be of two amazing and powerful peoples and to be able carry on their languages and traditions.
False perceptions of Native Americans
What comes to mind for me is the word protestor. Very often, whenever there are movements of Native Americans to showcase or even exercise their sovereignty, the media portrays them as protestors, and in turn projects protestors to be the enemy.
This causes a negative stigma against Native Americans and even other people who practise their rights to exercise their freedoms. The country today thinks of protestors in such a negative light. Some Americans forget that it's the people who have exercised their rights (or sovereignty) to confer their dismay or anger of the way things are that are the only ones who have ever managed to achieve even a semblance of positive change.
Educating others
The many ways I have been able to correct people's false perceptions of me are as follows: educating them, encouraging them to educate themselves, providing facts and websites to look up, and offering my perspective.
If you really knew me, you would know that…
It is my passion and duty to serve the youth of Native communities, give pride to my people, and instill awareness to others.
Celebrating Thanksgiving
I've always been grateful for the food and the time with the entire family. However, nobody in my family celebrates Thanksgiving as an American holiday. It's a time for us to get together and share stories, cook our traditional foods, and be grateful for the resilience of our ancestors for bringing us here today.
Redefining the holiday
I believe people can still celebrate Thanksgiving as a holiday in order to come together and spend meaningful time together in order to make quality and lasting memories. However, I think it's important for people to take the time to educate themselves and change the narrative of Thanksgiving by taking the power away from the colonial aspect of the holiday and placing that power into family values.
Read and learn more HERE!:
https://www.pbs.org/education/blog/unlearning-thanksgiving-centering-indigenous-youth-voice-part-2
********
2020 State of Native Youth Report: Native Youth Are Medicine
FOR IMMIDIATE RELEASE: November 24, 2020
Washington DC: The Center for Native American Youth (CNAY) releases its annual State of Native Youth Report (SNYR) – Native Youth are Medicine. The report highlights the strength and resilience of Native youth by demonstrating the various ways they continue to lead in fighting for a world they wish to live in.
"Each year, CNAY celebrates Native American Heritage Month by publishing the Annual State of Native Youth Report," said CNAY Executive Director, Nikki Pitre. "We encourage all Native youth to continue to harness your power, harness your medicine. Through youth actions, positive change is on the horizon."
As Native youth promote healing in their communities and tackle serious disparities, they continue to affirm the resilience of Indigenous peoples. The 2020 SNYR highlights the following Native youth priorities:
Citizenship & Sovereignty
Health & Wellness
Education & Jobs
Sacred Sites & Waterways
Systems Involving Youth
From Native youth authors to Native youth artists, the 2020 State of Native Youth Report is a reflection of CNAY's mission of uplifting Native youth voices.
Read the full Report HERE!:
https://www.cnay.org/2020-state-of-native-youth-report-native-youth-are-medicine/?preview=true&_thumbnail_id=6551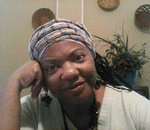 Posted By: agnes levine
Friday, November 27th 2020 at 12:13PM
You can also
click here to view all posts by this author...