For Immediate Release From OSERS!
Dear Friends!
I don't know about you, but I am so ready for the month of May. Like March, April is ending cold with a "freeze watch" in effect for a large part of the Washington D.C. metro area for tonight. For the next five months I know that warm weather with just a touch of humidity is in store for us, and I can't wait.
In addition to warmer weather, Mother's Day, graduations, and Mental Health Awareness Month
https://www.nami.org/Get-Involved/Awarenes...
there is another event that doesn't get a lot of attention, but should. Before Memorial Day, the Department's National Center for Education Statistics issues its annual report entitled the Condition of Education
https://nces.ed.gov/programs/coe/?utm_cont...
Like the Annual Report to Congress on the Implementation of the Individuals with Disabilities Education Act
https://www2.ed.gov/about/reports/annual/o...
the Condition of Education is a Congressionally mandated annual report summarizing important developments and trends in education using the latest available data. It does include some data on students with disabilities, but I find it essential reading to compare data collected under IDEA with other data collected across the Department. Here's an example.
In April, OSEP released its latest Fast Fact on the Students With Disabilities Who Are English Learners (ELs) Served Under IDEA Part B
https://sites.ed.gov/idea/osep-fast-facts-...
and some of the data was eye opening: For example, Six States and the District of Columbia had more than a 100% increase in the number of students with disabilities who are English learners between the 2012 and 2020 school year. But when cross referencing the IDEA data with the Condition of Education data, you can see similar increases in English Learners rates when comparing the 2013 Condition of Education Report
https://nces.ed.gov/programs/coe/pdf/Indic...
and the 2021 Condition of Education Report
https://nces.ed.gov/programs/coe/indicator...
I love that we are increasingly diverse as a country (if you're interested here's a great visualization
https://dcist.com/story/17/01/05/map-see-t...
of all the languages spoken in and near Washington D.C.). However, there are some caution signs as well. As shown in our Fast Fact, more than 60% of English Learners are identified as having either a specific learning disability or a speech or language impairment, which leads me to believe that some English Learners are being identified as eligible for special education and related services, not because they have a disability, but because they are English learners—which IDEA expressly prohibits, and might I add wreaks of inequity.
Finally, I wanted to share some resources with you. Just before I came to OSEP, we issued a detailed policy letter
https://sites.ed.gov/idea/files/policy-let...
English learners that includes resources that address best practices for developing IEPs for English learners and for teachers of English learners with disabilities. Also, in a regular check-in we have with the Institute of Education Sciences (our colleagues who work on the floor below us), we discussed the Habla DLL website—which was created by Dr. Xigrid Soto-Boykin, a bilingual speech pathologist who just completed an IES postdoctoral fellowship
https://ies.ed.gov/blogs/research/2022/02/...
Her background and work supporting English learners is really fantastic and inspiring, and shows the value of research to practice and putting tools in the hands of those who are closest to our students, namely parents, teachers and instructional support personnel.
In solidarity,
Valerie
********
Early Learning:
In this issue: supporting children's mental health; promoting social-emotional and behavioral outcomes; social-emotional and literacy learning; supporting home visitors; and more!
Learn more HERE!:
https://content.govdelivery.com/accounts/U...
********
OSERS Discretionary Grant Opportunities:
Office of Special Education Programs (OSEP)
A list of all open OSEP discretionary funding opportunities:
https://www2.ed.gov/fund/grant/apply/osep/...
Rehabilitation Services Administration (RSA):
Disability Innovation Fund: Subminimum Wage to Competitive Integrated Employment (SWTCIE) Model Demonstration Project | Assistance Listing Number 84.421D | Applications Due 6/21/2022:
https://ncrtm.ed.gov/RSAGrantInfo.aspx
********
Voices From The Field With Amy Hunter:
https://ncrtm.ed.gov/RSAGrantInfo.aspx
********
OSEP Fast Facts: Students With Disabilities Who Are English Learners:
OSEP is excited to release a new OSEP Fast Facts: Students with Disabilities who are English Learners (ELs) Served under IDEA Part B, which explore our IDEA, Section 618 data with the specific lens on one of the fastest-growing populations of students with disabilities served under IDEA.
https://sites.ed.gov/osers/2022/04/osep-re...
********
Press Release: Strengthening Section 504 of the Rehabilitation Act:
U.S. Department of Education announces
https://www.ed.gov/news/press-releases/us-...
the intent to strengthen and protect rights for students with disabilities by amending regulations implementing Section 504 of the Rehabilitation Act of 1973. OCR is soliciting public comments:
https://www2.ed.gov/policy/rights/reg/ocr/...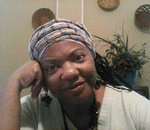 Posted By: agnes levine
Monday, May 9th 2022 at 12:18PM
You can also
click here to view all posts by this author...