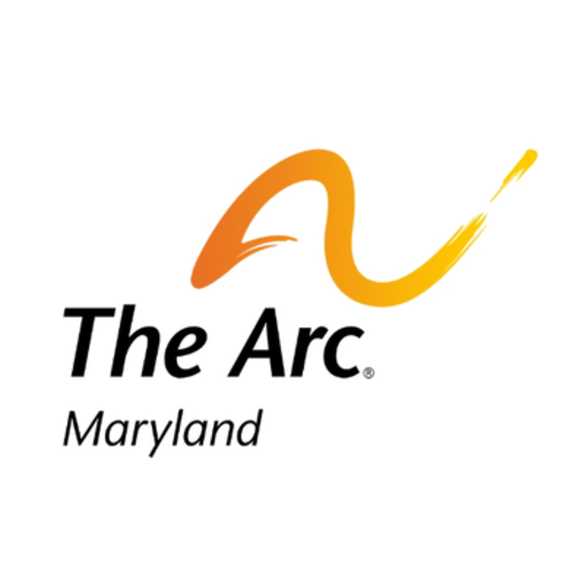 For Immediate Release From Arc of Maryland!
Partners in Policymaking®
Partners in Policymaking (PIP) is a program that prepares adults with intellectual and developmental disabilities (IDD), parents, and family members of children and adults with IDD to be effective advocates at the local, state, and federal levels. Partners in Policymaking was created in 1987 by the Minnesota Governor's Council on Developmental Disabilities upon their discovery that there was a need for a formal training process, covering best practices in advocacy on a variety of issues for people with IDD.
The Arc Maryland relaunched the program in 2018 with incredible financial and technical support from the Maryland Developmental Disabilities Council, and in-kind support from People on the Go of Maryland.
Partners In Policymaking® is about systems change: creating, working towards, and achieving a vision of shared values about people with disabilities. Partners graduates often become lifelong and long-term agents of change in the community.
Partners in Policymaking gave me more confidence to advocate for myself and others. I also learned who to speak with to get things changed!
Dominique Palmer, 2021 Partners Graduate
Become a Partner in Policymaking
Applications for the 2021-2022 Partners in Policymaking Class are now closed. Check back with us in summer of 2022 to learn how to join the next class!:
http://www.thearcmd.org/partners/
Partners Schedule and Topics
This year in the state of Maryland, up to 33 participants have been selected to participate in the program. Class members will hear from subject matter experts throughout the year on the following topics:
October 17 and 18, 2021 (Sunday and Monday) – Virtual Session; The History of the DD Movement; Lessons Learned and the Way Forward
November 16, 2021 (Tuesday) – Virtual Session; Developing Your Ideal Life
December 14, 2021 (Tuesday) – Virtual Session; State Laws and Policy and Those Who Create Them
January 16 and 17, 2022 (Sunday and Monday) – Virtual Session; Inclusive Education & Lifelong Learning/Assistive Technology
February 22, 2022 (Tuesday) – Virtual Session; DD Day at the Legislature
March 30, 2022 (Wednesday) – In-Person Session; Federal Laws & Advocacy in Action
April 19, 2022 (Tuesday) – Virtual Session; Living Your Ideal Life
May 2022 – In-Person Session; The Arc Maryland Annual Convention
June 21, 2022 (Tuesday) – Virtual Session; Media Skills, Behavior as Communication
August 16, 2022 (Tuesday) – In-Person Session; Taking Your Place and Graduation
Schedule Update: We will follow CDC recommendations for optimal safety of class participants. Due to continuing high numbers of COVID cases in Maryland, we recently determined that our November session will be held online. We hope to be in person in future months.
Additionally, throughout the year, Partners are challenged to identify and work on a project to inspire change in the community by exploring issues faced by people with IDD and their families.
Partners FAQs
Want to know more about the Partners in Policymaking® Program and application process? You can check out some frequently asked questions from an information call on the program through the button below!
Review Partners in Policymaking FAQs:
http://www.thearcmd.org/wp-content/uploads...
If you have any further questions, please contact The Arc Maryland at info@thearcmd.org.
********
STRATEGIC PLANNING ZOOM MEETING!
The Arc Maryland is in the middle of our strategic planning journey and would love to provide an update to our stakeholders, as well as gather your feedback and ideas for the next phase of the Strategic Planning Process.
Attendees will participate via Zoom and be muted through the beginning "information-sharing" portion of the presentation. They will then be asked to provide feedback through a facilitated conversation by our consultants from the UMBC Center for Leadership and Innovation.
Questions may be submitted in advance by emailing Sharon Dols at sdols@thearcmd.org or during the presentation using the Zoom chat feature. During the registration process, select your attendance option from two available dates/times.
Registered attendees will receive a Zoom link the day before the session and again approximately one hour in advance of the session. Please note that we recommend you join with both audio and video to enrich your experience. Please let Sharon Dols know (via the email above) if you require ASL or other accommodations to participate.
Thanks!
CHOOSE:
Strategic Plan Update Option 1: Tuesday, July 12th, 6:30 to 8:00 PM*
https://www.eventbrite.com/e/the-arc-maryl...
OR
Strategic Plan Update Option 2: Wednesday, July 13th, 12:00 to 1:30 PM*
https://www.eventbrite.com/e/the-arc-maryl...
*The same information will be shared during both sessions, so you only need to attend one!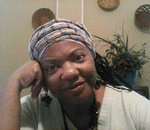 Posted By: agnes levine
Monday, July 11th 2022 at 12:39PM
You can also
click here to view all posts by this author...