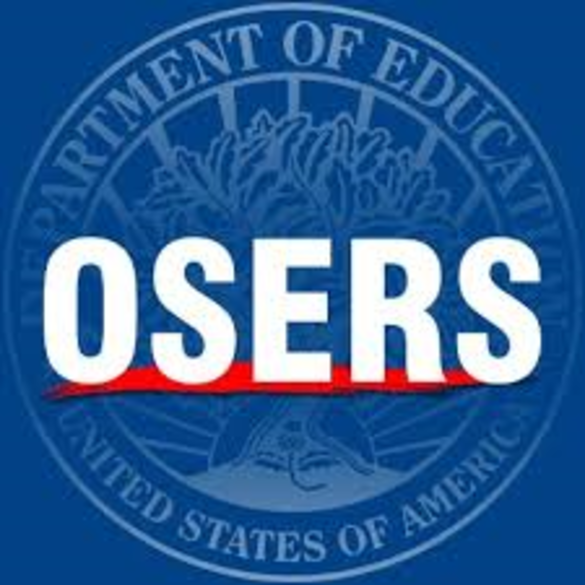 For Immediate Release From OSERS!
ALN Competition Title Dates Application Abstract Webinar
84.373Q
https://www2.ed.gov/programs/osepidea/appl...
The Rhonda Weiss National Technical Assistance Center to Improve State Capacity to Collect, Report, Analyze, and Use Accurate IDEA Data in Accessible Formats
Opens: 07/12/2022
Application:
https://www.grants.gov/web/grants/view-opp...
Closes: 08/22/2022
—
84.323A:
https://www2.ed.gov/programs/osepsig/appli...
State Personnel Development Grants
Opens: 06/10/2022
Application:
https://www.grants.gov/web/grants/view-opp...
Closes: 07/25/2022
********
Welcome Swati Adarkar!
Swati Adarkar has joined the U.S. Department of Education (Department or ED) as the Deputy Assistant Secretary for Early Education, Office of Elementary and Secondary Education. Before joining the Department, she served as the national policy director for Start Early. Prior to this, Swati was the co-founder, president, and CEO of the Children's Institute in Oregon, an early childhood policy and advocacy organization, for 15 years. Swati served on statewide advisory committees on early childhood for three Oregon governors. She provided the vision and leadership to launch and sustain the Early Works initiative, which aligns birth to five services and supports with elementary school. For more than thirty years, she has been a strong advocate for meeting the comprehensive needs of low-income children and families in Oregon and California and has a passion for ensuring the health and early school success of young children. She holds a Bachelor of Arts in Communication Studies from UCLA and a Master in Public Administration from Harvard Kennedy School.
********
Social-Emotional Development and Mental Health of Young Children
The Department and the U.S. Department of Health and Human Services (HHS) recently issued a Dear Colleague letter
https://www2.ed.gov/documents/students/hhs...
with recommendations to support the social-emotional development and mental health of young children. HHS will host a series of videos
https://cblcc.acf.hhs.gov/shareable-media/...
throughout the summer that support young children's mental health and well-being.
********
The Department launched the National Parents and Families Engagement Council (the Council)
https://www.ed.gov/news/press-releases/us-...
in June to facilitate strong and effective relationships between schools and parents, families, and caregivers. The Council consists of parent, family, and caregiver representatives from national organizations that will work with the Department to identify constructive ways to help families engage at the local level.
********
STEM for Young Children
The ED-funded STEM Innovation for Inclusion in Early Education (STEMIE)
https://stemie.fpg.unc.edu/?utm_content=&u...
team has developed a series of video demonstrations and a resource on how STEM, specifically foundational computational thinking, can be integrated into children's daily routines and activities. The resources
https://stemie.fpg.unc.edu/stemie-video-de...
provide examples of adaptations for young children with disabilities.
********
Infant and Early Childhood Mental Health
The ED-funded Early Childhood Technical Assistance Center (ECTA)
https://ectacenter.org/?utm_content=&utm_m...
has a new topic page on Infant and Early Childhood Mental Health (IECMH) and a briefing paper, Infant and Early Childhood Mental Health and Early Intervention (Part C)
https://ectacenter.org/topics/iecmh/iecmh-...
that details policies and practices for supporting the social and emotional development and mental health of infants and toddlers in the context of parent-child relationships. The briefing paper, which was developed in collaboration with a number of national partner organizations, is available to read online and download.
********
Maternal Mental Health
HHS' Health Resources and Services Administration (HRSA) has launched the National Maternal Mental Health Hotline.
https://mchb.hrsa.gov/national-maternal-me...
Available 24 hours a day and seven days a week, the National Maternal Mental Health Hotline provides free, confidential support, resources, and referrals from professional counselors to pregnant and postpartum individuals facing mental health challenges. Counselors offer support in English and Spanish and interpreter services are available in 60 additional languages.
********
Voices From the Field
Experiences in Education Research
For our Voices From the Field interview, we have included a link to an interview from the Department of Education's Institute of Education Sciences (IES) highlighting Dr. Jason Chow
https://ies.ed.gov/?utm_content=&utm_mediu...
and his experiences in education research.
********
#988 goes into effect July 16, 2022. Learn more HERE!:
https://twitter.com/hashtag/988Lifeline?sr...
and spread the news!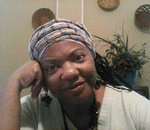 Posted By: agnes levine
Thursday, July 14th 2022 at 11:31AM
You can also
click here to view all posts by this author...