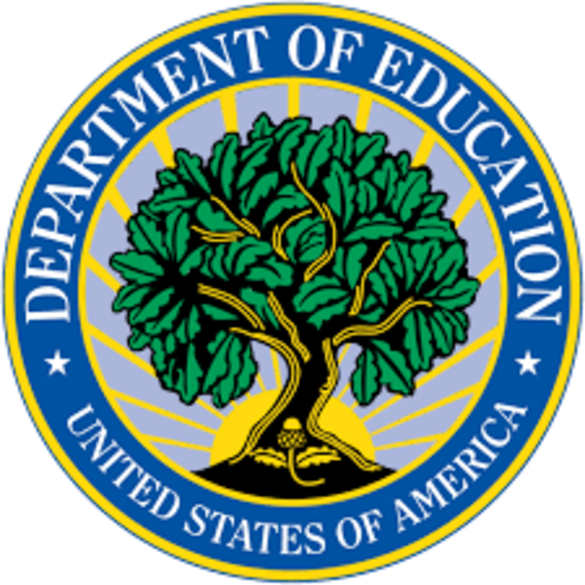 For Immediate Release From Center For Faith-Based And Neighborhood Partnerships!
This week, the U.S. Department of Education (Department) took a major step
https://www.ed.gov/news/press-releases/hun...
in addressing the youth mental health crisis, it released notices inviting applications for two grant programs to increase access to mental health services for students and young people, totaling $280 million.
https://www.federalregister.gov/documents/...
The grant programs are funded through the Bipartisan Safer Communities Act (BSCA) and the fiscal year 2022 omnibus appropriations. These are the first of $1 billion in BSCA funds over the next five years that the Department will award.
"We know children and youth can't do their best learning when they're experiencing depression, anxiety, and other mental health challenges, whether they stem from community violence, social isolation from the pandemic, loss of loved ones, bullying, harassment, or something else," said U.S. Secretary of Education Miguel Cardona. "This funding from the Bipartisan Safer Communities Act will help schools raise the bar for student mental health by recruiting, preparing, hiring, and training highly qualified school-based mental health providers, including in underserved communities and for students such as multilingual learners and those from low-income backgrounds and in rural communities, where access to such services can be limited."
These funds are in addition to the nearly $1 billion announced last week in a brand new program also funded through the BSCA. The new Stronger Connections program
https://www.ed.gov/news/press-releases/mid...
will help schools provide all students with safe and supportive environments for learning and educational opportunities that are critical for their success. Another $50 million will go toward increasing education engagement among students in middle and high school, through programs aimed bullying and harassment prevention, community violence intervention, and more, with a priority on family and community engagement.
These investments will be game-changing for students, families, educators, and communities as a whole. As always, please keep us informed about how we can best support you. You can reach our team at EDpartners@ed.gov.
Best wishes,
Maggie Siddiqi
Director, Center for Faith-based and Neighborhood Partnerships:
https://sites.ed.gov/cfbnp/?utm_content&ut...
U.S. Department of Education
DEPARTMENT NEWS
Limited Public Service Loan Forgiveness Waiver Deadline
In October 2021, the Department announced a change to the Public Service Loan Forgiveness (PSLF) program rules for a limited time as a result of the COVID-19 national emergency. Millions of nonprofit and government employees have federal student loans and may now be eligible for loan forgiveness or additional credit through the limited PSLF waiver. Under normal PSLF rules, borrowers must make 120 payments on a Direct Loan while on a qualifying repayment plan and employed by a qualifying public service employer. Now, for a limited period of time, federal student loan borrowers may receive credit for past periods of repayment that would otherwise not qualify for PSLF.
The waiver will run through Oct. 31, 2022. That means some borrowers will need to consolidate and/or submit a PSLF form—the single application used for a review of employment certification, payment counts, and processing of forgiveness—on or before Oct. 31, 2022, to have previously ineligible payments counted. After Oct. 31, 2022, normal PSLF rules will apply.
Recovering From Hurricanes Ian and Fiona
The impact of hurricanes Fiona and now Ian have had significant impacts on Puerto Rico and the Southeastern states. The Puerto Rico Department of Education is updating its School Opening Map to reflect the current situation following Hurricane Fiona. The Florida Department of Education has posted information about its school closures as a result of Hurricane Ian.
The Federal Emergency Management Agency is responding to both hurricanes. Disaster assistance information is posted for Hurricane Fiona and for Hurricane Ian.
The Department has posted disaster recovery resources. These include information for higher education students and student loan borrowers, resources for restoring the learning environment, and more.
The Centers for Disease Control and Prevention (CDC) also has a series of disaster-related resources to help children, families, and communities stay safe and healthy, organized by topic.
UPCOMING WEBINARS
October 2022 Mental Health Learning Series
Join the Department for a three-part webinar series on promoting best practices, resources and understanding existing barriers to mental health services for students. A new school year has begun, and the nation is facing a youth mental health crisis. This webinar series will tackle pressing issues facing the field and highlight ways to support student mental health, increase access to services, and support the whole child.
Evidence in Action: How States and Districts can Promote Mental Health: Tuesday, Oct. 4, 2022: 4–5:15 p.m. ET RSVP
Importance of Trauma Informed Pedagogy and Student Identity in Mental Health: Tuesday, Oct. 11, 2022: 4–5:15 p.m. ET RSVP
Reducing Stigma and Improving Access to Mental Health Services: Tuesday, Oct. 25, 2022: 4–5:15 p.m. ET RSVP
Examples in Academic Recovery: Region 8 Comprehensive Center Presents: Accelerating Learning in Dayton Public Schools
On Monday, Oct 10, 2022, from 3 to 4 p.m. ET, join the Region 8 Comprehensive Center to learn from Dayton Public Schools superintendent Elizabeth Lolli about how the placement of two teachers in the district's first, second, and third grade classrooms helped student achievement return to pre-COVID levels. This webinar is intended for classroom teachers, district leaders, community members, and state education agency staff. You can RSVP here.
FUNDING OPPORTUNITIES
Resiliency in Communities After Stress and Trauma (ReCAST)
This grant program by the Substance Abuse and Mental Health Services Administration is intended to promote resilience, trauma-informed approaches, and equity in communities that have recently faced civil unrest, community violence, and/or collective trauma. Applications are due Oct. 17, 2022.
Establish a Drug-Free Communities Program in Your Community!
Your community can establish a local drug-free community coalition today by applying for funding through the CDC's Drug-Free Communities (DFC) Support Program—the nation's leading effort to mobilize communities to prevent youth substance use.
Nonprofit community-based coalitions (501c3 status) are eligible to apply. If a community-based coalition does not have 501c3 status, it can partner with another organization (e.g., school districts, local health departments, YMCAs, Boys and Girls Clubs, local hospitals, local governments, or other agencies) to apply for funding.
New DFC Funding Notices are released annually — in late January, early February — on gov. Applications are due mid-April and funding is announced in September.
Build your coalition and get ready to apply for DFC funding!
OCTOBER OBSERVANCES
During the month of October, the following dates may be observed in your community: Breast Cancer Awareness Month, National Bullying Prevention Month, World Teacher's Day (Oct. 5), Dussehra (Oct. 5), Yom Kippur (Oct. 4–5), Mawlid Al-Nabi (Oct. 8 and Oct. 13), Indigenous Peoples' Day (Oct. 10), Sukkot (Oct. 9–16), Coming Out Day (Oct. 11), World Mental Health Day (Oct. 10), Simchat Torah (Oct. 17–18), Diwali (Oct. 24), Gur-Gaddi (Guru Granth Sahib) (Oct. 20) and Halloween (Oct. 31).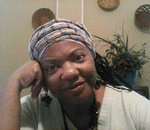 Posted By: agnes levine
Thursday, October 6th 2022 at 3:45PM
You can also
click here to view all posts by this author...