For Immediate Release From ICCM -HIS ROYAL MAJESTY GENERAL DR. MICHAEL CHITWOOD (ALL CAPS)-PRIVVY!
WHAT: ICCM Grant-Writing Conference
WHEN: October 20 - 22. 2022
WHERE: ICCM Conference Center
6425 Lee Highway
Chattanooga, TN 37421
REGISTRATION:
https://drchitwood.com/grant-writing/
CONTACT: (800) 344-0074
Michael Chitwoood is the founder and Chairman of the worldwide organization, "International Congress of Churches & Ministers," and publisher of the monthly showcase publication "Wealth, Success and Happiness." As the recognized leading expert and trusted authority on biblical success, he has authored more than 145 books on the subject of personal wealth, finances, and success, specializing in mentoring CEO's, entrepreneurs and leading corporations of the world concerning financial prosperity and success. For over 30 years, Dr. Chitwood has conducted more than 150 conferences annually on the "Master Secret to Wealth" in each of the 50 states and in many foreign countries. He makes regular appearances on national television programs, and is founder of the popular Wisdom and Wealth television program. He received a Doctorate from the National Bible College. Dr. Chitwood is known worldwide as "The Authority" on finances and the power to prosper.
Michael's ultimate vision is to change the way you think about money and teach you how to obtain it! If you have a Goal, a Dream, or a Vision that you haven't pursued because you didn't know how… his desire is to teach how you can be successful and live the Dream you desire. Once you apply the tools, you will see that Dream explode!
READ AND LEARN MORE HERE!:
https://drchitwood.com/
FOLLOW Dr, Chitwood on Twitter:
https://twitter.com/drmchitwood
and Facebook at:
https://www.facebook.com/drmichaelchitwood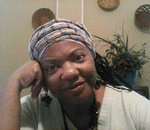 Posted By: agnes levine
Monday, October 10th 2022 at 2:01PM
You can also
click here to view all posts by this author...