For Immediate Release From FAFSA!
Are you looking for student loan debt relief? It is LIVE HERE!:
https://studentaid.gov/debt-relief/applica...
The Biden-Harris Administration is providing up to $20,000 in student loan debt relief for eligible borrowers.
Apply today (but no later than Dec. 31, 2023).
Time to Complete: About 5 Minutes
Eligibility for Debt Relief
What Is Federal Student Loan Debt Relief?
It's a program that provides eligible borrowers with full or partial discharge of loans up to $20,000 to Federal Pell Grant recipients and up to $10,000 to non-Pell Grant recipients.
Who Qualifies?
Individuals who made less than $125,000 in 2021 or 2020
Families that made less than $250,000 in 2021 or 2020
If you filed federal taxes, your income requirements are based on your adjusted gross income (AGI), which tends to be lower than your total income. Your AGI can be found on line 11 of the IRS Form 1040.
How It Works
Apply today (but no later than Dec. 31, 2023). We'll determine your eligibility and will contact you if we need more information. Your loan servicer will notify you when your relief has been processed:
https://studentaid.gov/debt-relief/applica...
No Login or Documents Required
For those who can't apply online, we'll make a paper version of the form available soon. You'll have until the end of 2023 to apply.
How Much Debt Relief You Can Get
Up to $20,000 in debt relief if you received a Federal Pell Grant in college and meet the income requirements
Up to $10,000 in debt relief if you didn't receive a Federal Pell Grant in college and meet the income requirements
The debt relief applies only to loan balances you had before June 30, 2022. Any new loans disbursed on or after July 1, 2022, aren't eligible for debt relief. Other rules apply to consolidation loans:
https://studentaid.gov/manage-loans/forgiv...
********
PLUS Loans: What to Do if You're Denied Based on Adverse Credit History
If you're a parent or graduate student seeking a Direct PLUS Loan, one of the requirements to qualify is that you must not have an adverse credit history. If your application is denied because of an adverse credit history, don't give up. You still have options.
Ultimately, your school is responsible for confirming that you meet all the eligibility requirements for a PLUS loan. But during the Direct PLUS Loan Application process, you'll go through a credit check to confirm one specific requirement: not having an adverse credit history.
This credit check is not the same as the kind of check you'd go through for a car loan or a mortgage. For this check, your credit history is considered "adverse" if you've had specific kinds of credit problems, such as recent accounts totaling $2,085 or more that are 90 days delinquent, charged off, or placed in collection; or a recent bankruptcy discharge, tax lien, wage garnishment, or foreclosure.
For a credit check to be performed, you must lift or remove any security freezes from your credit file at each credit bureau.
We'll notify you if you don't qualify for a PLUS loan based on adverse credit. But there are other things you can do. Here are four options to consider that may help you pay for college expenses.
1) Obtain an endorser.
If you get an adverse credit result, you can still qualify for a PLUS loan if you get an endorser. To go this route, you'll also have to complete PLUS Credit Counseling.
An endorser is kind of like a cosigner. An endorser is someone who
doesn't have adverse credit and agrees to pay back your Direct PLUS Loan if you don't.
If you're a parent, the endorser can't be the student you're borrowing for.
Your endorser can fill out the Endorser Addendum online. Then they will undergo a credit check. If the person who fills out the Endorser Addendum gets an adverse credit result, that person can't endorse your PLUS loan.
If you get an endorser and complete PLUS Credit Counseling, your school will let you know if you're eligible for a loan.
2) File an appeal.
If you get an adverse credit result, you may be able to file an appeal to ask for additional review. If you go this route, you'll also need to complete PLUS Credit Counseling.
You have the right to appeal an adverse credit decision if you think it was made in error, is missing important information, or is based on data that is now out of date.
These kinds of situations are called "extenuating circumstances." For example, maybe there were errors in your credit reporting data. Or maybe your adverse credit result was based on accounts that don't belong to you. Or you could have been a victim of identity theft. Find more examples of what counts as an extenuating circumstance.
When you file your appeal, you'll need to provide documents to support your case. These documents should prove your extenuating circumstances and show that you're taking steps to resolve your adverse accounts. You can find explanations of what kinds of documents you'd need under each example of an extenuating circumstance at the link above.
You can file an appeal online. If you can't file online, reach out to our contact center at 1-800-433-3243. If your appeal is approved and you complete PLUS Credit Counseling, your school will let you know if you are eligible for a loan.
3) Get additional Direct Unsubsidized Loans.
If you're a parent and you're unable to get a PLUS loan, your child may be able to get additional unsubsidized loan funds.
Normally, a dependent student can't get as much unsubsidized loan funding as an independent student can. But when you're denied for a parent PLUS loan, the school may offer your child the higher maximum amount of unsubsidized loans that is otherwise available only to independent students. Find info about Direct Unsubsidized Loans and how they differ from subsidized loans.
Contact the school's financial aid office for more information about this option.
4) Talk to the school's financial aid office about other options.
School financial aid offices can be your best resource for additional funding.
Financial aid offices often have the best knowledge of what state or institutional funds are still available. They may be able to connect you with info about local or school scholarships.
When in doubt, reach out to your school's financial aid office! They can give you personalized help that's tailored to your specific situation.
You or your child should ask your financial aid office what options might be available for you based on your specific circumstances. You should definitely do this if you've recently experienced changes in your financial situation.
Learn more HERE!:
https://studentaid.gov/articles/plus-loans...
TAKE ADVANTAGE OF THE PUBLIC SERVICE LOAN FORGIVENESS WAIVER BY OCT. 31, 2023!!!
Until Oct. 31, 2022, federal student loan borrowers can get credit for payments that previously didn't qualify for Public Service Loan Forgiveness (PSLF) or Temporary Expanded Public Service Loan Forgiveness (TEPSLF).
Under the limited PSLF waiver, you can get credit for past payments even if you
didn't make the payment on time,
didn't pay the full amount due, or
weren't on a the right repayment plan.
Here's what you can do to take advantage of the limited PSLF waiver.
Confirm your employer is qualified.
You must work for a qualified employer in order to get PSLF credit. The waiver hasn't changed this requirement. Check your employer's eligibility by using our PSLF Employer Search.
You'll need your employer's Federal Employer Identification Number to use the look up function on the PSLF Employer Search. This is found on box b of your W2.
Once you've verified your employer's eligibility, you can use the PSLF Help Tool to generate a PSLF form to submit to MOHELA, the PSLF servicer.
To move through the PSLF Help Tool with ease, read "Becoming a PSLF Help Tool Ninja" before starting.
Consolidate your loans if you need to.
To be considered for the limited PSLF waiver, you must have a Direct Loan. If you don't, you have until 11:59 p.m. Eastern time on Oct. 31, 2022, to submit a consolidation application online to get a Direct Consolidation Loan.
Consolidation is when any or all of your federal student loans are combined, giving you one monthly payment. Check out our consolidation loan application instructions to find out what you'll need in order to apply.
Keep in mind that there are pros and cons to consolidating. Learn what consolidating would mean for you before taking action.
If you're unsure of the status of your loan(s) or loan type(s), log in and check your Aid Summary for an overview.
Understand what the PSLF waiver changes.
Our announcement explains how the limited PSLF waiver works and provides answers to frequently asked questions. You can also find info on what will happen when the limited PSLF waiver ends on Oct. 31, so you know what to expect in the coming months.
Check out the table below for a quick summary of some key differences between the normal PSLF rules and the limited waiver changes. Learn more HERE!:
https://studentaid.gov/articles/take-advan...
********
Do you plan to become a Teacher?
Receive a TEACH Grant to Pay for College
You'll have special teaching service requirements if you accept a TEACH Grant, so make sure you understand your obligation.
A Teacher Education Assistance for College and Higher Education (TEACH) Grant is different from other federal student grants because it requires you agree to complete a teaching service obligation as a condition for receiving the grant, and if you don't complete the service obligation, the TEACH Grant will be converted to a loan that you must repay, with interest.
TEACH Grant Eligibility:
To be eligible for a TEACH Grant, you must do the following:
Meet the basic eligibility criteria for the federal student aid programs:
https://studentaid.gov/understand-aid/elig...
Complete the Free Application for Federal Student Aid (FAFSA®) form:
https://studentaid.gov/h/apply-for-aid/faf...
Be enrolled at a school that participates in the TEACH Grant Program.
Be enrolled in a TEACH-Grant-eligible program:
https://studentaid.gov/teach-grant-program
Meet certain academic achievement requirements (generally, scoring above the 75th percentile on one or more portions of a college admissions test or maintaining a cumulative GPA of at least 3.25). For specific information about the academic requirements, talk to the financial aid office at your college or career school.
Receive TEACH Grant counseling that explains the terms and conditions of the TEACH Grant service obligation. You must complete counseling each year that you receive a TEACH Grant:
https://studentaid.gov/understand-aid/type...
Sign a TEACH Grant Agreement to Serve or Repay.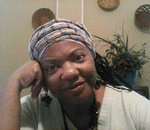 Posted By: agnes levine
Friday, October 21st 2022 at 6:34PM
You can also
click here to view all posts by this author...