For Immediate Release From Forbes!
The good news is that loan forgiveness is here. The bad news is that so are loan forgiveness scams. The Biden administration plans to forgive $10,000-$20,000 in federal student loans for qualifying borrowers in the next few months. After months of deliberations, this is an excellent outcome for anyone struggling with student loans, especially the many borrowers who never completed a degree or credential.
Con artists and scammers are trying to exploit the media buzz around loan forgiveness. The Better Business Bureau (BBB) has already received hundreds of complaints about scams targeting student loan borrowers. If you type "student loans" into their scam tracker site, you get over 1,200 results.
Scams harm people hoping for some relief from their debt, so here are some tips to avoid falling prey to student loan scams.
What are some scam red flags to watch for?
The biggest red flag for scams is someone asking for a processing fee or advanced payment to help you complete your application. There is no application fee for President Biden's loan forgiveness proposal. There will be some paperwork for many people, but anyone asking you to pay to apply is trying to steal your money. There are legitimate private companies that the U.S. Education Department contracts with — loan servicers, for example — but they will never charge you a fee for helping to provide information about your loans. You can always check whether a company works with ED by looking at the Federal Student Aid site on avoiding scams.
LEARN MORE HERE!:
https://www.forbes.com/sites/edwardconroy/...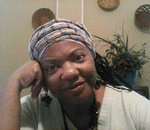 Posted By: agnes levine
Thursday, November 10th 2022 at 10:08AM
You can also
click here to view all posts by this author...