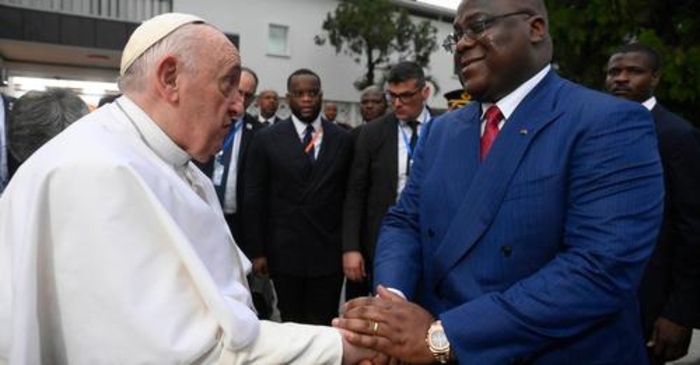 For Immediate Release From Vatican News!
Bishops of nations split by conflict unite around the Pope
Amid ongoing tensions between the bordering nations, Bishops from DRC and Rwanda come together during Pope Francis' Apostolic Visit to the Democratic Republic of Congo.
By Andrea Tornielli
"Together, we believe that Jesus always gives us the possibility of being forgiven and starting over, but also the strength to forgive ourselves, others and history!" Christ "wants to anoint us with His forgiveness" to "give us the peace and courage to forgive in turn, the courage to grant others a great amnesty of the heart."
When Pope Francis spoke these words in his homily at Mass at the Ndolo Airport in Kinshasa, celebrating the Eucharist with him were the Bishops of countries, with warring militias and rebel groups, that have been, and are, the scene of unspeakable violence and wars, fuelled not only by external forces, but also from forces within.
Together with their brethren from the Democratic Republic of Congo, at the altar and then at a shared meal, were the Bishops of Rwanda, Burundi and Congo Brazzaville.
Before departing for their respective countries, some of them gathered around a table in a hotel and recounted this experience to Vatican Media, explaining how their presence in the DRC, and episcopal communion, can help the peace processes.
"We are living a special moment, a kairos. We must not let politics divide us, but see what we can do together," Cardinal Fridolin Ambongo Besungu, the Archbishop of Kinshasa, told us.
"The Pope's message was very powerful. While politicians sow hatred between peoples, instrumentalize xenophobia, and feed mistrust among the people, the Bishops and the Church are called to walk a different path. They must not enter into this logic."
Cardinal Ambongo thanked his brothers from Rwanda "for coming here to Kinshasa. It took courage to do so, the courage to carry out a common mission."
His sentiment was echoed by Rwandan Cardinal Antoine Kambanda, Archbishop of Kigali, who recalls Pope Francis' desire to also go to Goma, on the border with Rwanda, a journey that was not possible because of the violence and clashes that are ongoing in that region.
"We Bishops, six out of eight, came here. The message of peace that the Pope came to bring to us concerns us all. It touches us all. It touched me personally."
With emotion, the Cardinal recalled the genocide that took place in his country in 1994, when in 100 days, at least 800,000 people were killed because of an ethnic-political conflict.
"It was not a genocide caused by others, from outside. It was perpetrated by Rwandans. By people living together on the same hills. Each hill had its own tragedy. And we can ask ourselves today: how do you live together after going through a genocide?" he asked.
Forgiveness is a grace from God
Cardinal Kambanda's answer echoed the one just given by the Pope: "Forgiveness is the way to coexistence. To coexist, one must forgive oneself. Forgiveness is the key. Forgiveness is a grace from God, and concerns everyone: individuals, individual offenders, but also families.'
The road to forgiveness, the Rwandan Cardinal added, "is compassion, realising that the other person also suffers and that my suffering is connected to his. This is the pedagogy of the Cross".
The lived experience of his country, "we share it with our brothers in the episcopate. Forgiveness also allows for a pacification of memory".
"Reconciliation is the key to living together," says the Archbishop of Gitega, Bonaventure Nahimana, President of the Burundi Bishops' Conference.
"It is the key to resolving religious, ethnic and political conflicts. This is precisely what the synod process of the Burundian Churches is focused on."
"All the dioceses got involved. We must live in forgiveness to truly have open, welcoming, fraternal communities. Open also in welcoming the other as a brother, even when he is a foreigner. We have many Congolese refugees in Burundi. We will be credible through the way we live this."
Impact of Pope's visit
"We are here with a large delegation, not just of Bishops, but of people," explained the Archbishop of Brazaville, Bienvenu Manamika, President of the Congo Brazaville Bishops' Conference.
"The Pope's visit will have a great impact in the region," he said.
"Although our country is not directly affected by the conflicts, we are nevertheless involved. There is a saying that 'if the Democratic Republic of Congo coughs, we in Congo Brazzaville sneeze and catch the flu'."
"We all need peace," he added, "The ongoing conflict in the east of the DRC does not leave us calm. It is reminiscent of war traumas already experienced."
"We must take Pope Francis' words seriously, a message from which a de-escalation of the war can arise."
Archbishop Manamika noted that the mere presence of the Successor of Peter brings hope and concerns everyone.
"I hope that his words are also heard by the multinational companies behind the extractive industry. There are peoples who suffer from this situation. Without justice, without dignity, there is no peace." Internal conflicts, he concluded, "depend on wider interests. But when elephants fight it is the grass that suffers. And the grass is the people. That is why we must all work and pray for peace".
The need to learn to forgive and cultivate peace
"We must all build peace. With forgiveness, with the rediscovery of the community that unites us and the mission that we have,' emphasised the Archbishop of Kisangani, Marcel Utembi Tapa, president of the Episcopal Conference of the Democratic Republic of Congo.
"We must convince ourselves that personal and institutional forgiveness are linked. As baptised, children of God, brothers and sisters, we must learn to forgive each other. The Pope is well aware of all that goes on here, and how what goes on here is a threat to peace, a problem that affects the entire sub-continental region. He invited us to develop an awareness of the fraternity that unites us and that affects not just one country but the entire region. We are all called to be missionaries of peace. His was a strong appeal to states, civil society, the Church, pastors."
The courage of these Bishops, united together with the Successor of Peter, is a small great sign of hope for these tormented lands, where ethno-political conflicts involve Christians on both sides.
Pope Francis said in his homily at Ndolo Airport: "May it be a good time for all of you in this country who call yourselves Christians but engage in violence."
"The Lord is telling you: Lay down your arms, embrace mercy."
Learn more HERE!:
https://www.vaticannews.va/en/pope/news/20...
********
"Christians, sent by Christ, are called by definition to be a conscience of peace in our world."
Over one million people participated in the mass for peace and justice celebrated by Pope Francis at N'dolo Airport, in Kinshasa,
See, Beautiful Song and Dance, Young Cathecists Highlights from #DRCongo,
https://twitter.com/hashtag/DRCongo?src=ha...
********
LIVE: Pope Francis meets with young people and catechists in the "Martyrs' Stadium," Kinshasa, #DRCongo, during the Pope's 40th Apostolic Journey abroad.
Follow live on our YouTube page:
https://www.youtube.com/shorts/-nRJXGaOVkg
********
Video highlights of #PopeFrancis' 2nd day in #DRCongo for his 40th Apostolic Journey abroad, including the celebration of Holy Mass, meeting with survivors from the wartorn eastern part of the country, and meeting representatives from some charities in Kinshasa.
https://twitter.com/hashtag/DRCongo?src=ha...
********
Pope Francis on Thursday urged tens of thousands of young people in the Democratic Republic of Congo to work towards a better future and shun corruption in the deeply Catholic country, which is plagued by violence in its east.
The 86-year-old pontiff arrived at Martyrs' stadium in the capital Kinshasa on his popemobile, offering blessings to an ecstatic crowd, who roared and danced in the stands.
Young people started to flock to the 80,000-capacity stadium overnight. On Thursday, organisers put the size of the crowd at 65,000, on the third day of the Argentine's visit to Africa's biggest Catholic country.
About 60 percent of the central African nation of roughly 100 million people are under the age of 20, according to UN figures. As well as conflict, young people face persistent unemployment.
Addressing the stadium, the pope urged the crowd to build a better future for the church and their country.
"You are part of a greater history, one that calls you to take an active role as a builder of communion, a champion of fraternity, an indomitable dreamer of a more united world," he said.
"Never give in to the persuasive but poisonous temptations of corruption," he said in Italian, which was translated into the DRC's official language French.
The pope also asked the crowd to chant 'no to corruption' after him.
- Priests on front line -
Later on Thursday, he is due to meet Jesuit leaders and priests on the front line of the church's work in the DRC.
About 40 percent of the country's population is Catholic, according to official statistics, and the church retains huge influence despite secularism being enshrined in the constitution.
On Wednesday, the pope hosted a mass at Kinshasa's airport that organisers said drew about a million people, some of whom had camped out all night to get a spot.
He then met victims of conflict in the DRC's mineral-rich east, some of whom had suffered appalling violence.
His face grave, Francis called for mercy from God.
"May he convert the hearts of those who carry out brutal atrocities, which bring shame upon all humanity," he said.
He said the conflict was being driven by greed and called on combatants to lay down their arms.
"Listen to the cry of their blood," the pope said, alluding to a verse from the Book of Genesis.
Scores of armed groups roam eastern DRC, many of them a legacy of two wars at the end of the 20th century that sucked in countries from around the region.
- 'Economic colonialism' -
The DRC is replete with minerals, timber and fresh water, yet remains one of the poorest countries in the world where corruption is entrenched.
On Tuesday, the pope -- speaking before an audience of Congolese politicians and other dignitaries -- said the DRC had been hamstrung by a long history of exploitation.
"Political exploitation gave way to an economic colonialism that was equally enslaving," he said.
"As a result, this country, massively plundered, has not benefited adequately from its immense resources."
Many Congolese warmly welcomed the pope's message, and some hoped it would bring change.
Francis takes his appeal for peace and reconciliation to South Sudan on Friday for a maiden three-day visit.
Born in 2011 after gaining independence from Sudan, the nation has been battered by a civil conflict that left around 380,000 dead.
The visit to the two countries was initially scheduled for 2022 but had to be postponed because of the pope's problems with his knee -- an affliction that has made him dependent on a wheelchair.
It is his 40th foreign trip since he ascended to the papacy in 2013.
Learn more HERE!:
https://www.africanews.com/2023/02/02/dr-c...
********
Enjoy more highlights from #ApostolicJourney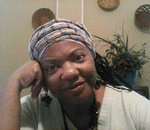 Posted By: agnes levine
Thursday, February 2nd 2023 at 5:21PM
You can also
click here to view all posts by this author...