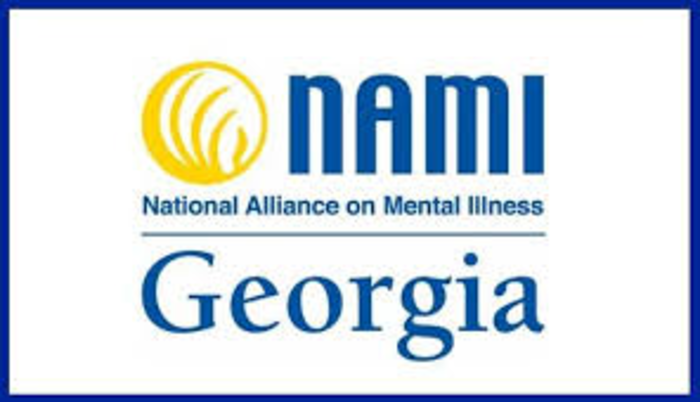 For Immediate Release From NAMI-Georgia!
Washington, D.C. — Yesterday, Colorado U.S. Senator Michael Bennet, member of the Senate Finance Committee, and U.S. Senator Ron Wyden (D-Ore.), Chairman of the Senate Finance Committee, introduced the Better Mental Health Care for Americans Act to expand access to mental and behavioral health care for Americans on Medicare, Medicare Advantage, Medicare Part D, and Medicaid.
"We are experiencing a massive mental health crisis across America, and we urgently need to act to improve access to mental and behavioral health care," said Bennet. "My Better Mental Health Care for America Act does exactly that – it helps seniors, families, and kids across America get the mental and behavioral health care they need wherever they need it."
"Mental health care should be affordable, reliable and accessible for everyone," said Wyden. "For too long, mental health care has taken a back seat to physical health in the United States. This bill begins to tip the scales by applying mental health parity protections across the health care system, and strengthening penalties on insurance companies that flout the rules. This legislation will help Oregonians and those struggling with their mental health nationwide get the care they need when they need it. I'll keep fighting to make mental health parity a reality in this country."
Nearly one in five American adults suffer from mental illness; one in four older adults reported having anxiety or depression; and more than four in ten high school students felt persistently sad or hopeless. And despite around a quarter of Medicare beneficiaries living with a mental illness, only less than half receive treatment.
The 2008 Mental Health Parity and Addiction Equity Act extended mental and physical health care parity to private and employer-provided plans, but plans provided by the Centers for Medicare and Medicaid Services (CMS) were not subject to this requirement. This leaves the 60 million seniors covered by Medicare and many of the 90 million people enrolled in Medicaid and the Children's Health Insurance Program unable to benefit from the parity requirements. The Better Mental Health Care for Americans Act addresses this gap and removes unnecessary obstacles for low-income kids and seniors to access the mental health care they need.
Specifically, the Better Mental Health Care for Americans Act would:
Require parity for mental and behavioral health services in Medicare Advantage, Medicare Part D, and Medicaid;
Ensure that Medicare Advantage plans maintain accurate and updated provider directories so beneficiaries understand who is in-network;
Encourage mental and behavioral health integration with physical care by increasing reimbursement rates for Medicare and Medicaid;
Establish a demonstration project to increase access to integrated mental and behavioral health care for children across different settings, like schools;
Increase accountability and oversight of integrated mental and behavioral health care under Medicare, Medicaid, and private health insurance plans; and
Require the CMS to develop and implement plans to better align payments, measure access and quality, and improve prevention services for mental and behavioral health care.
"On behalf of all Coloradans impacted by mental health conditions, NAMI Colorado thanks Senator Bennet for his commitment to improving our mental health and substance use system," said Ray Merenstein, Executive Director of NAMI (National Alliance on Mental Illness) Colorado. "We hear every day from individuals and families who struggle to get the help they need, and the Better Mental Health Care for Americans Act will strengthen services in Medicare and Medicaid, helping countless Coloradans and saving lives."
"We applaud the introduction of Senator Bennet's legislation to prioritize integrated mental health care services for children and youth. Since Children's Hospital Colorado declared a state of emergency for pediatric mental health nearly two years ago, we have continued to see unprecedented numbers of children in a mental health crisis seeking care in our emergency rooms and across our outpatient and inpatient services. It is time for action, and we're grateful to lawmakers who are stepping up with solutions. We welcome the bill's focus on strengthening parity between mental health and physical health services, including in Medicaid and other safety net programs. It is essential that federal lawmakers adopt bold policies that can begin to mend the children's mental health system here in Colorado and across the country. We strongly support models of care that will encourage comprehensive and coordinated care for the prevention, early identification, and treatment of mental health and substance use conditions across diverse settings where children and youth are served," said Sandra Fritsch, MD, Medical Director, Pediatric Mental Health Institute, Children's Hospital Colorado.
"Mental Health America applauds Senators Bennet and Wyden for their comprehensive bill to transform our fractured and ineffective mental health system by incentivizing integrated primary care, requiring accurate provider directories, and extending parity protections," said Schroeder Stribling, President and CEO of Mental Health America. "These provisions make impactful changes to address the ongoing mental health and substance use crisis."
"Family physicians play a critical role in identifying mental health conditions, reducing the stigma of mental illness, and helping patients treat their behavioral health needs—including children and adolescents. However, physicians face barriers to receiving full reimbursement for providing mental health services, which stymies their ability to integrate behavioral health care into their practices and treat patients. Family medicine emphasizes the link between physical and mental health. Without family physicians, many patients who experience mental illness may go without treatment. To that end, the AAFP is pleased to endorse the Better Mental Health Care for Americans Act, which will help ensure our patients have equitable access to mental health care," said Tochi Iroku-Malize, MD, MPH, President of the American Academy of Family Physicians.
"All people deserve access to equitable and comprehensive substance use disorder and mental health care, but the vast majority of Medicare and Medicaid beneficiaries never receive that care. Legal Action Center strongly supports Senator Bennet and Senator Wyden's
https://www.bennet.senate.gov/public/index...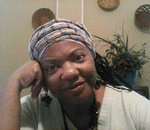 Posted By: agnes levine
Friday, March 24th 2023 at 1:29PM
You can also
click here to view all posts by this author...