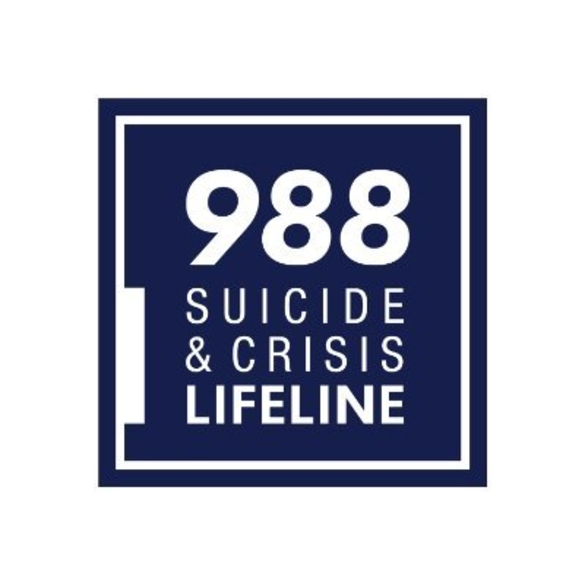 For Immediate Release From #988!
988 Suicide & Crisis Lifeline
We can all help prevent suicide. The 988 Lifeline provides 24/7, free and confidential support for people in distress, prevention and crisis resources for you or your loved ones, and best practices for professionals in the United States.
¡Los servicios de texto y chat de 988 Lifeline ya están disponibles en español!
Haga clic aquí para obtener información sobre cómo acceder a todos los servicios en español.
Servicios En Español
988 Lifeline ofrece servicios gratuitos en español las 24 horas del día, los 7 días de la semana. No tiene que hablar inglés para recibir ayuda.
¿Qué pasa cuando llamo?
Para acceder al apoyo en español, marque 988 y presione 2. Escuchará un mensaje que le dice que ha llegado a la línea 988 de prevención del suicidio y crisis. Luego, escuchará un poco de música de espera mientras lo transferimos a una persona calificada. Esta persona le escuchará, le brindará apoyo y compartirá cualquier recurso que le pueda ser útil.
¡Su llamada es confidencial!
Aprende másL
https://988lifeline.org/es/servicios-en-es...
The 988 Lifeline is a national network of local crisis centers that provides free and confidential emotional support to people in suicidal crisis or emotional distress 24 hours a day, 7 days a week in the United States. We're committed to improving crisis services and advancing suicide prevention by empowering individuals, advancing professional best practices, and building awareness.
ABOUT THE LIFELINE
Anyone could be struggling with suicide. Find more specific resources below.
988 is now the three-digit dialing code that routes callers to the 988 Suicide & Crisis Lifeline (or 988 Lifeline). On July 16, 2022, the Lifeline transitioned away from the National Suicide Prevention Line reached through a 10-digit number to the three-digit 988 Lifeline. It is funded by the Substance Abuse and Mental Health Services Administration (SAMHSA) and administered by Vibrant Emotional Health (Vibrant).
When people call, text, or chat with the 988 Lifeline, they are connected to trained counselors that are part of the existing 988 Lifeline network, made up of over 200 local crisis centers. These counselors are trained to provide free and confidential emotional support and crisis counseling to people in suicidal crisis or emotional distress, and connect them to resources. These services are available 24 hours a day, seven days a week, across the United States.
The previous 988 Lifeline phone number (1-800-273-8255) will always remain available to people in emotional distress or suicidal crisis.
The 988 Lifeline's network of over 200 crisis centers has been in operation since 2005 and has been proven to be effective. Trained counselors listen, provide support, and connect to resources when appropriate.
Callers who follow the "press 1" prompt are connected to the Veterans Crisis Line. A Spanish Language line is available by pressing 2 when calling 9-8-8, and more than 240 languages are supported through a Tele-Interpreters service. Callers now also have the option of following a "press 3" prompt to be connected to a counselor specifically trained in supporting LGBTQI+ callers.
Numerous studies have shown that callers feel less suicidal, less depressed, less overwhelmed and more hopeful after speaking with a 988 Lifeline counselor.
Answer the call! 988 Lifeline centers are looking to bring on new volunteers and paid employees. You will receive training, so if you are looking to make a difference for those in crisis, apply today. Find your opportunity: 988lifeline.org/careers
For ways to support your local 988 Lifeline network crisis center, visit our Crisis Centers page here.
To learn about the impact of the 988 Lifeline, visit our new By the Numbers page.
To learn about what happens when you call, text, or chat with the 988 Lifeline, click here.
To learn more about the history of the 988 Lifeline, visit here.
To learn how Vibrant Emotional Health, the nonprofit administrator of the 988 Lifeline, has supported states' implementation of the 988 Lifeline through grants, check here.
If you're a veteran, service member or loved one and want to know more about how 988 Lifeline works with the Veterans Crisis Line, click hereL
https://www.veteranscrisisline.net/about/w...
********
Join Wounded Warriors Project Webinar on Suicide Prevention today at 1:00 p.m., EST on Twitter Chat:
https://twitter.com/wwp
Black Mental Health
Your mental health is a priority. Wellness among Black communities is not a one-size-fits-all approach. Below, you will find tips and resources to support yourself, a loved one, and other members of the Black community.
If you are in need of support, you can call, text, or chat with 988. We are available 24/7. 988 works to ensure that all people have access to the support and resources reflective of their own needs. We are always here for you
How To Take Care Of Yourself
Make a safety plan. Creating a safety plan can include listing your coping strategies, identifying the people in your life that may support you through a crisis, and more. Have a step-by-step plan ready for if/when you feel depressed, suicidal, or in crisis, so you can start at step one and continue through the steps until you feel safe. Having a template on hand with an established plan may be helpful, or you can get help and guidance at
https://www.mysafetyplan.org/.
Learn more HERE!:
https://988lifeline.org/help-yourself/blac...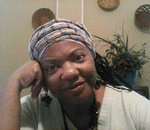 Posted By: agnes levine
Wednesday, September 13th 2023 at 12:04PM
You can also
click here to view all posts by this author...