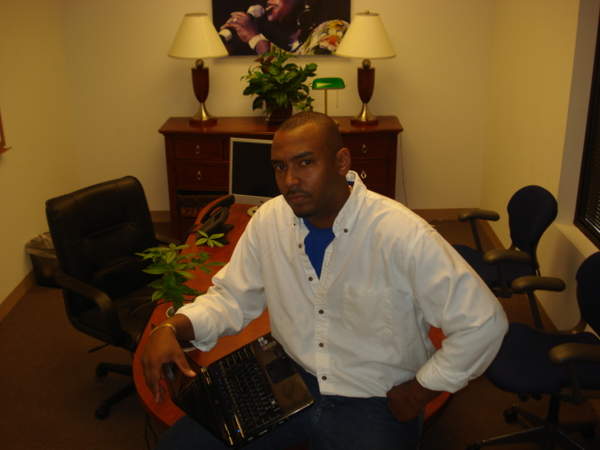 Columbus, OH - Social networking is one of the most popular activities online, next to emailing and blogging. It has the unique ability of allowing users to interact with others as if they were in the same room. Just how big is it? On a daily basis, an estimated 300 million people worldwide log into a social network.
African-Americans are heavy social networkers and possibly the fastest growing group in this segment. Many spend a lot of time on Myspace.com, Facebook.com and Linkedin.com - as well as the Black social networks such as BlackPlanet.com and HBCUconnect.com
William Moss, the 34-year old CEO and founder of HBCU Connect, launched the first social network for African Americans in 1999 - just a few months before BlackPlanet.com came along. To date, HBCUconnect.com is the largest online destination for Black college students and alumni.
Q: William, what is your professional background?
A: I'm a graduate of Hampton University, where I earned my Bachelors degree in software development. I've been programming since I was 13 years old.
Q: Where is your company based, and how big is it?
A: We are based in Columbus, Ohio with a staff of 12 people. We are located in the same building as our strategic partner Diversity City Media.
Q: Is it true that you created the first social network for African Americans?
A: In the late 90's, the only mainstream social network that anyone knew of was Classmates.com. There also was AsianAvenue.com, the only ethnic-specific one - which was launched even earlier. There were no others until we officially launched HBCUconnect.com (formerly HBCU-Central.com) in June of 1999. According to Community Connect's web site, they launched BlackPlanet.com in September of 1999.
Q: How big is HBCUconnect.com?
A: We have 1.2 million registered members with over 15-20 million page views a month. This makes us the largest online destination for Black college students and alumni, hands down.
Q: What makes you the king of Black social networking?
A: Well, I'm modest – I don't actually go around calling myself that. However, I've done several speaking engagements, and during a Q&A someone labeled me "a king of social networking" after I answered a series of technical questions and related my experience.
I do feel that I'm a leader in the industry because I've been developing and programming social networks for nearly 10 years. I've done the technical work, the marketing, and I was able to reach profitability to survive the dot com burst. I understand social networks inside out; I was into this stuff before the term "social networks" was even coined. They used to just be called community-based sites.
Q: So, what are you working on now?
A: Right now, I'm building a white label social networking platform that will be the best in the business. It's called Connect Platform (www.connectplatform.com), and for now we're targeting Black entrepreneurs, organizations, and businesses to help them create their very revenue-generating social networks.
To prove that it works, we just recently launched several more social networks in-house.
Q: What other social networks have you launched?
A: In partnership with Diversity City Media, we've already launched over 15 different sites. The big ones are BlackHistory.com – an online encyclopedia and social network for African American history and culture, BlackWomenConnect.com – the first ever social network for African American women, and BlackInAmerica.com – the first ever social network for socially-conscious African Americans. All of them are growing exponentially with thousands of active members signing up daily.
We've also been tapped to do social networks for TV One, Real Men Cook, October Gallery, Janet Jackson, Patti Labelle, Juanita Bynum, Pepa from Salt-N-Pepa, and other bigger brands that I'm not yet at liberty to discuss.
Q: Some say that social networking is a waste of time. Is this true?
A: Absolutely not. Every social network has a purpose. Professional social networks help people advance their careers, and build client relationships for their businesses. Other niche social networks allow people with similar mindsets and interests to connect and build relationships that make life online more fun. Social networking has the same benefits that offline networking has.
Q: What's the future for social networking?
A: The future includes a smaller number of super-large social networks like Facebook and Myspace. I believe there will be a major consolidation of these. However, I also believe that there will be an ever-growing number of smaller but powerful niche social networks. Users are more attracted to networks for individuals that share the same mind frame, background, and/or interests.
Q: There's a rumor that you and Dante Lee of Diversity City Media are getting ready to launch a Black dating site. Will this be a social network too?
A: This site, which I won't name just yet, will be unlike any other dating site on the Internet period. Not only will it be one of the few that are Black-owned, but it will also be the first to include the functionality of a social network. Look for this site to launch in late 2008.
Q: Are you in discussions with bigger companies to get bought out?
A: Yes, we are approached all the time by major Black and non-Black owned companies. However, none have been smart enough to make a quick acquisition of our technology, experience, and brands. But we're not too excited about selling now because the best is yet to come.
Q: How can people contact you for business purposes?
A: They can contact my business partner and publicist Dante Lee at 614-595-6063 or dante@diversitycity.com
PRESS CONTACT:
Dante Lee
Diversity City Media
dante@diversitycity.com
614-595-6063
Posted By: Will Moss
Monday, August 18th 2008 at 5:57AM
You can also
click here to view all posts by this author...