Entry-Level, Full Time, Editorial Department, Publishing, Administrative / Clerical
Bertelsmann Direct North America, New York, New YorkID: 204517
SUBMIT RESUME
Direct Group North America is the largest direct-to-consumer distributor of media products in the U.S. The company is home to such market-leading music, DVD and book club brands as BMG Music Service, Columbia House DVD, yourmusic.com, zooba.com, Doubleday Book Club, Book of the Month Club, Mystery Guild and Black Expressions as well as a number of special interest and lifestyle books clubs. The company serves millions of members in the U.S. and Canada through its various club catalogs and online. Bertelsmann Direct North America has offices in New York, Pennsylvania, Indiana, South Carolina and Toronto, Canada.
Job duties
The Editorial Assistant provides Editors of Black Expressions, an African American book club, and Crossings, a Christian book club, with organizational and editorial support.
• Monitor publishers' submissions from initial editorial interest up to cycle scheduling, including titles from other clubs
• Put Black Expressions & Crossings titles on weekly editorial agenda for departmental meeting
• Work with Editors to prepare booklists for each cycle mailing
• Work closely with other departments to provide information regarding title status, etc.
• Attend and participate in weekly editorial meeting as well as catalog planning and layout review meetings
• Review manuscripts and write tipsheets
• Input title lists into SAP-based Catalog Management System
• Heavy interaction with publishers for materials, including manuscripts, book jackets, sales kits, etc.
Job requirements
• Bachelor's degree.
• One (1) year of administrative or editorial experience.
• Knowledge of Word, Lotus, Excel
• Detail-oriented
• Good follow-through
• Ablity to handle multiple projects and deadlines
• Experience with SAP preferred but not required.
• Some knowledge or affinity for either of the content areas of the clubs is strongly preferred.
submit resume to: Carol.Mackey@directbrands.com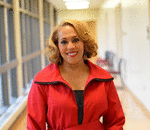 Posted By: Pam Perry
Tuesday, August 19th 2008 at 1:41AM
You can also
click here to view all posts by this author...