You don't have a website yet? Waiting on whom? What? When? Right now is the time. Let eCommerce Canyon supply you with all of your online business products and services. We provide your business with most basic to highest technological ecommerce needs. Visit our eTek store for all of your computer hardware and accessories.
Our services and products include TL Domains, Email Packages, Email marketing, Copyrighting services, Servers (physical and virtual), Hosting, Blog forums, Pod cast, Do It Yourself Web Design as well as a professional staff that can develop your ideal website for you. We have packages to fit all budgets. We even have lay-away!
Visit: Web Development
Refer Back To Us! - http://chocolatepagesnetwork.com/?referrer=90622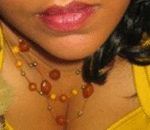 Posted By: Sheree Rabon
Wednesday, September 17th 2008 at 3:20PM
You can also
click here to view all posts by this author...