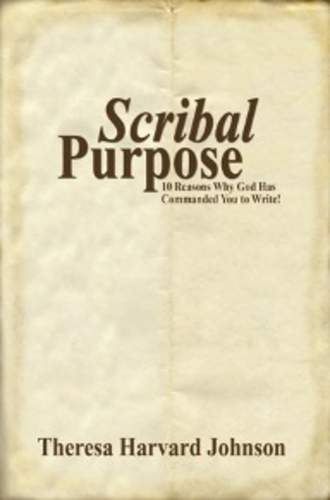 Voices of Christ is offering a free book to Christian writers entitled, "Scribal Purpose: The 10 Reasons Why the Lord Has Called You to Write!" It's available now online as a flip book or as a download!
ABOUT THE BOOK:
Many Christian writers have embraced their prophetic writing gifts full force; yet, very few really know and understand God's "unique" purposes for their call to write. Scribal Purpose gives them an in-depth look into their unique and often overlooked call to ministry. It also introduces them to the "three levels" of The Scribal Anointing: administrative writing, instructional writing and creative writing; and walks them through the scriptures to pinpoint "10 Reasons Why God Has Called Them to Write." Scribal Purpose is a "prelude" or a "trailer" of sorts to "The Scribal Anointing" training and demonstration manual which walks serious prophetic writers into the depths of God's heart concerning the ministry of the prophetic scribe -- particularly those who write creatively. This resource, Scribal Purpose, is available to you free for immediate download.
View or Download Now:
www.voicesofchrist.org/voc_author.html
Posted By:
Friday, September 19th 2008 at 9:11AM
You can also
click here to view all posts by this author...